Stop me if you've heard this one before: a great and celebrated soccer star, who not too long ago decided he didn't have the drive and/or talent to hack it in the sport anymore, has chosen to take his talents to the geriatric enrichment program known as MLS due to his (likely accurate) belief that, even in this decrepit state of his body, he could probably dominate the competition there. Surprise!
Slotting into the [Insert Old Guy] Joins [Insert MLS Team] madlib today is USMNT legend Landon Donovan and the team he just retired from a couple years ago, the L.A. Galaxy. Apparently, his post-playing career—which consisted chiefly of hablando fútbol con los chicos on TV, trying to end the managerial career of the man who ended his international one, and siring a new heir to bring even more glory to House Donovan—couldn't slake that competitive thirst that drives all elite athletes, and so he's back.
SI.com says Landycakes has only signed on for the remainder of the current season, and won't be one of the Galaxy's designated players, making him the rare Famous Old Guy Who Joined MLS But Isn't Actually Taking Home An Obscene Salary—for now, at least. Once he gets back out on those pitches, dribbles by a couple nobodies with ease, fizzes one into the back of the net, and realizes the fun in being able to still Do It as a 34-year-old who hasn't played competitively in two years, I'll bet the allure of keeping the good times rolling for at least another season will be too much to pass up. And if so, more power to him.
Have a good time on the gravy train, Donovan. You've earned it.
Update: Donovan has confirmed on Facebook that he is coming back. In the announcement, Donovan explained the circumstances of his return. Here's Donovan, recounting his thought process after some conversations he had with people at the club following a number of important Galaxy players getting injured or transferred away:
I spoke with some of them that week and they jokingly asked if I was ready to make a return to the field to help fill some of the void left by the injuries and departures. I reminded them that I haven't played a meaningful soccer game in almost two years and I certainly couldn't fill the holes left by those players.

Over the ensuing days, I began to think about their inquiries and it struck me that perhaps this is something I should consider. I care so deeply about the Galaxy organization, and I believe I could help in a small way to aid the team in its quest for a 6th MLS championship. Further, the opportunity to have my son Talon on the field with me after a game was a feeling that I would never be able to replicate.

I then had a candid conversation with Bruce Arena and we began down the path of deciding whether this made sense. We both agreed that if this was going to happen, the expectations would be minimal and he would use me in situations that made sense for the team. I've spent a lot of time speaking with my family and close friends over the past several days, and we all agreed that this would be a wonderful opportunity and a win-win situation for everyone.
G/O Media may get a commission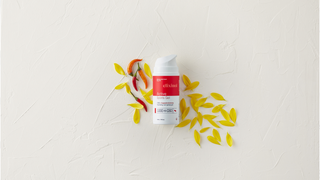 [SI.com]