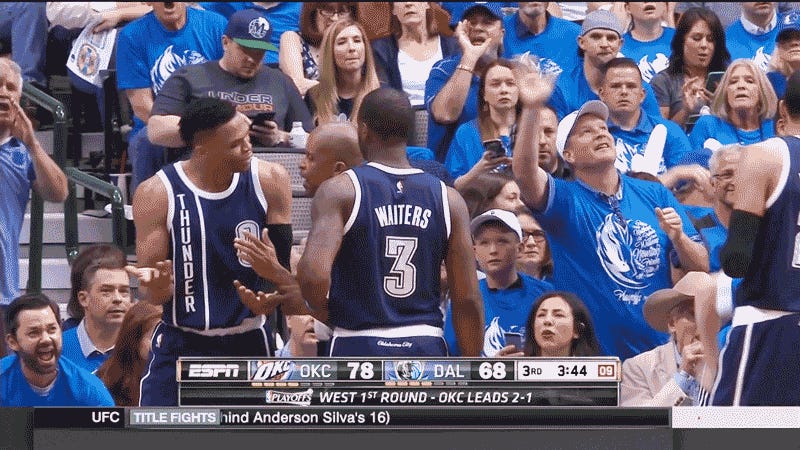 On Saturday, Russell Westbrook cursed at a heckler. (More than one, it seems!) On Sunday, he was fined $25,000 for it. Last night, video of one incident emerged, and though I have absolutely no idea what was said to tick off Westbrook, it was entirely worth it just for the fan's stunned, sulky reaction.
Things I like:
• Kevin Durant casually nudging Westbrook away, as if this is about the 136th time he's had to do it.
• The look on the security guard's face: I know, man. What am I supposed to do about it?
• "He said 'fuck'...to me and my wife." That he did, sir!