Above is a video taken Saturday night at an ECHL Idaho Steelheads game. It shows fans pouring a $7 large beer into a $4 small cup, and discovering that each holds exactly the same amount of liquid. Now the arena is facing a lawsuit, because rule number one in sports is that you don't shortchange hockey fans on beer.
CenturyLink Arena in Boise, also home to the Idaho Stampede of the NBA's D-League, is facing a potential class-action lawsuit from four fans, alleging that the arena management company defrauded fans by offering taller-but-thinner large-size cups that hold the same 16 ounces as the shorter, wider small.
"While different shapes, both cup sizes hold substantially the same amount of liquid and are not large versus small in actual capacity," the group's attorney, Wyatt Johnson, wrote in the lawsuit. "Defendants knowingly sold each of their beers in a similar manner at each event held at the arena where beer was sold for at least the last five years."
They might have kept getting away with it if not for Gwen Gibbs and Heath Forsey, the two enterprising Steelheads fans who noticed the scam.Gibbs was pissed at the discovery, and decided "It's something we should tell our friends." They did one better and made the video, which quickly went viral.
On Monday, the president of the Steelheads and CenturyLink Arena apologized for the cups in a Facebook posting, claiming it was all a mistake.
"It was recently brought to our attention that the amount of beer that fits in our large (20-oz) cups also fits in our regular (16-oz) cups. The differentiation in the size of the two cups is too small. To correct that problem, we're purchasing new cups for the large beers that will hold 24 ounces, instead of 20, for the remainder of this season to provide better value to our fans."
G/O Media may get a commission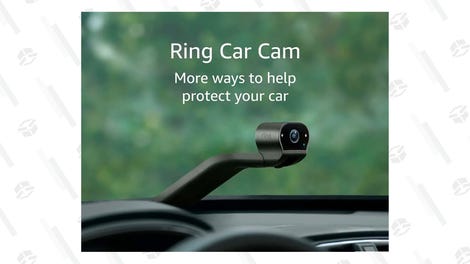 That acknowledgement wasn't enough to head off a lawsuit, and, as noted by the Idaho Statesman, even with 24-ounce cups, it'll still be cheaper per ounce to buy the small.
Is there something about the Northwest that encourages beer fraud?