On Monday, with a distinct lack of ceremony, the Arizona Coyotes announced that they would not offer a new contract to Shane Doan, abruptly dismissing the longest-serving active captain in the NHL. Doan had been with the franchise his entire 21-season career, dating all the way back to when the Coyotes were the original Winnipeg Jets. Doan, however, is not retiring, and the decision was far from mutual, creating an awkward look for the Coyotes.

"I was being corporately fired," Doan said.
The move is obvious from a hockey standpoint. Doan is 40 years old and greatly slowing down, and his six goals this season were by far the fewest he's notched in this millennium. If he were playing on a good team able to contend for a Cup, he wouldn't have a role.
But the Coyotes aren't a good team. In the midst of a five-year playoff drought and ranking next to last in attendance, they barely qualify as an NHL-caliber franchise. While they're rebuilding and have an awful lot of young talent in the pipeline, it still doesn't make total sense to publicly abandon their only recognizable star—one who has become such a big part of the Arizona sports scene.
G/O Media may get a commission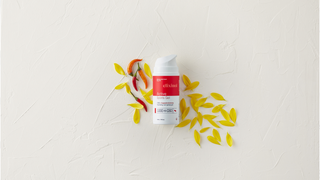 Doan and Larry Fitzgerald have a lot in common. Longtime single-franchise stars, both have suffered through several losing seasons, and both chose stability over title-chasing, embedding themselves and finding a home in Phoenix as they tried to lead otherwise untalented squads. Doan took hit after hit, played year after year, and still only has one conference finals appearance to his name.
After years of sacrifice—and a little frustration—Doan's out on his ass, and the team has neither a veteran leader nor an identity.
Doan is still looking for a job on a contender, which seems unlikely, since his only value now is as a mentor/locker room guy. He has also reportedly been offered a front office role with Arizona. But after so many losses, you can't blame Doan if he'd like to finally walk away from Phoenix.