On July 30, 1990, MLB commissioner Fay Vincent "banned" George Steinbrenner from baseball and brought a close to one of the more sordid chapters in the sport's history. Steinbrenner had paid $40,000 to Howie Spira, a Bronx gambler with mafia ties, for dirt on Yankees outfielder Dave Winfield, with whom Steinbrenner had long feuded in and out of court. (You can read about the seamy episode here.) Vincent determined that Steinbrenner's behavior ran against "the best interests of Baseball," not to mention a few tenets of human decency:
[I]t did not occur to [Steinbrenner] during this sorry period that what he was doing could run afoul of the rules of Baseball. In essence, he heard no internal warning because none went off. … I must be mindful of the importance of focusing Mr. Steinbrenner on his obligations to be more sensitive to the best interests of Baseball….
That's what Vincent wrote in his decision, a copy of which is attached to the bottom of this post, along with some other rarely seen documents concerning Steinbrenner's ouster from baseball. The irony of the case is that Steinbrenner was never more right than when he was defending himself at his worst—at least as regards his appraisal of the "best interests" clause, a roseate term etched in the MLB constitution that has provoked much brow-furrowing over the last century. Commissioners use the clause to unilaterally impose their will on owners or players. It's the sports equivalent of, say, Article 48 in the Weimar Republic. Absolute Executive Control.
A totalitarian like Steinbrenner would have gleefully battered people with that kind of power, which is why it's so entertaining to find him railing against Vincent's application of the clause in the Spira case. But there's a meta-irony on top of the mini-irony: In protesting the Spira decision so vociferously, Steinbrenner helped force Vincent out as commissioner and install a replacement who, in 20 years, has almost never used the "best interests" clause within baseball because he's almost never stood in any real opposition to owners. What vestiges of independent authority remained in the commissioner's office got boxed up with Vincent's three-hole punch as he exited the building.
As detailed in a series created from FBI documents we received from a FOIA request, Steinbrenner operated according to his own "best interests" clause, one that held little regard for others. Most of our documents deal with an internal FBI investigation into Steinbrenner's "improper association" with the bureau's Tampa office, with which Steinbrenner cultivated a tight relationship in the '80s. He lavished gifts and favors and, occasionally, jobs on agents. They, in turn, would be asked to perform certain tasks for Steinbrenner—like fix his overflowing toilet in the middle of the night or run a possibly illegal background check on a giant redneck who terrorized Steinbrenner with jet skis.
G/O Media may get a commission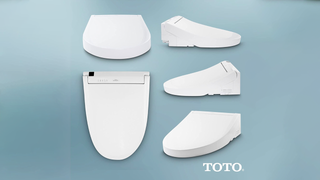 44% off
Toto Washlet Electronic Bidet Toilet Seat
The documents at the bottom of this post are different. They strike at the heart of what it means to rule baseball. Who controls the sport? And what exactly do the "best interests of Baseball" signify?
* * *
The "best interests" clause is inscribed in bas-relief on the ideological temple of our national pastime. You'll find it plastered on clubhouse walls as part of Major League Rule 21(f) and spoken in reverent tones by men who forget that they describe a game and not a religion. The words date back in some form to baseball's first commissioner, Kenesaw Mountain Landis, a former federal judge brought in to clean up the sport following the 1919 Black Sox scandal. Landis had a powerful tool: the 1921 "Major League Agreement" that placed National League and American League teams under the thumb of a single commissioner. The agreement contained the first "best interests" clause but lacked a mechanism to appeal decisions by the commissioner, which gave Landis an imprimatur to do whatever he pleased. And he did. The first commissioner wielded his power like a tomahawk.
After Landis's death, owners amended the Major League Agreement to restrict the commissioner's power and allow for court appeals. But the "best interests" clause stuck. By the time of Vincent's investigation of Steinbrenner, it had been deployed controversially in several instances. In 1976, for example, commissioner Bowie Kuhn blocked Oakland A's owner Charlie Finley's fire sale of Vida Blue, Joe Rudi, and Rollie Fingers. In 1989, commissioner Bart Giamatti used the clause to evict Pete Rose from baseball. When Giamatti died soon after, Vincent moved into the top office. A reasonable, wonky sort, Vincent had once worked as a lawyer for the Securities and Exchange Commission. He'd been a high-ranking executive at Columbia Pictures and Coca-Cola. He was an outsider. Steinbrenner would pose one of his first big challenges.
Initially, Vincent proposed a two-year suspension for The Boss over the Spira scandal. But Steinbrenner thought the term "suspension" would jeopardize his membership on the U.S. Olympic Committee and, amazingly, asked for and received a permanent "restriction" from baseball, which tells you all you need to know about the "competence of the Boss' legal thugs," according to John Dowd, the lead MLB investigator in the Steinbrenner inquest and the man who took down Pete Rose a year earlier.
"I think [Steinbrenner] got terrible advice," Vincent tells Deadspin. "I think that he meant to go and use his sons and outmaneuver us" by handing over control of the Yankees to his family but remaining a silent partner. He continues: "We anticipated that he would do this, reasonably good lawyers that we were. We had the agreement right there. I said, 'Look, if you sign the agreement, I'm not going to negotiate it. If you want to sign it, sign it.' This was probably 10 o'clock in the morning, and the whole day went by. The guy was unbelievable. He was getting two sets of advice. One was, Screw the commissioner, sue him, let's fight this, and the other was, Take it, you're fed up with baseball anyway. It went on all day, and finally at 6 o'clock at night, I scheduled a press conference to announce that he was out for two years. I got on the elevator, and one of the lawyers stuck his arm in the elevator and said, 'He'll sign.'"
The agreed sanction "received a standing ovation in Yankee Stadium that night," according to Dowd. Compare that tableau—thousands of fans standing to applaud the banishment of their team's owner—to the soft-focus retrospective the Steinbrenner legacy has undergone in recent years. After death, it's become easy to forget how incorrigible Steinbrenner was in life.
"Like many of us, he was more than one person," Vincent says. "There was a George Steinbrenner who could be enormously thoughtful and generous. ... There was another side to him that was very vicious. He never saw complexity. He saw things in very simple terms. Black and white. There was no subtlety to George."
Steinbrenner may have talked his way into a lifetime ban, but he continued to sow discord. As Vincent tells it, Steinbrenner left MLB headquarters that day in high spirits, crowing into his cell phone that he'd outfoxed the commissioner. (One of Vincent's detectives overheard Steinbrenner's side of the conversation.) After announcing his victory, the Yankees owner paused. He seemed taken aback by the response he was getting. "No, no," Steinbrenner barked into the phone, as Vincent recalls. "I know what I was doing. I got the better of him. You're wrong."
If anything was apt to turn The Boss's mind to revenge, it was the realization that he'd been had in negotiations. That was why he'd begun feuding with Winfield. (Steinbrenner felt he'd been rooked by Winfield's agent.) But who was the man on the phone preying on Steinbrenner's pride and vanity?
"I'm almost certain it was [Chicago White Sox and Chicago Bulls owner] Jerry Reinsdorf," Vincent says. "But that's supposition."
* * *
Steinbrenner soon branded the MLB investigation "a mockery of justice" and accused Vincent of "serious and oppressive conduct." He accused Dowd of something worse—altering transcripts of sworn depositions taken of Steinbrenner and other witnesses during the investigation. It was a serious allegation. Even if true, however, Steinbrenner had no way under the terms of the agreement to challenge Vincent's decision. So what'd he do? He went after the smallest guy in the room and threw him up against a wall—he sued the court reporter who transcribed the depositions. Vincent called the lawsuit "an imbecilic act."
Among the FBI papers below is a FD-302 form, which bears the code the FBI assigns to summaries of interviews conducted by agents. Of particular interest in the FD-302 are details about MLB employees changing the statements of Steinbrenner and other witnesses during the investigation. Here's the relevant part of the document, which contains several redactions:
[Redacted] provided information regarding the false certification of transcripts made in connection with the GEORGE STEINBRENNER matter before the baseball commission. ...[I]t was determined that numerous changes had been made to their original testimony. … from twenty-five to fifty substantive deletions had been made from various transcripts made during the course of the commissioner's inquiry. These changes were made to virtually every witness's statements. The changes basically involved deletions of certain harsh questioning conducted of the witnesses by [redacted].

[Redacted] was subsequently interviewed...and he acknowledged the improper deletions out of the transcripts. [Redacted] told them that the only reason he altered the transcripts was because [redacted] had told him that he was working on a private contract and that the depositions would never be used in court. [Redacted] further advised that [redacted] or his associates received a rough draft transcript on a daily basis in the evening and it was on this transcript that the changes were made and then returned to [redacted].
We know the guy altering the transcripts is court reporter Philip Rizzuti because his name is on the lawsuit Steinbrenner filed against him in October 1990. Rizzuti says the lawsuit was frivolous. "Steinbrenner and his lawyers did what they had to do," he tells me. We also know Dowd is the guy who told Rizzuti to change the transcripts because Dowd freely admitted to doing so before Steinbrenner filed suit, claiming that the alterations were minor and immaterial to the testimony.
More important to note is the person the FBI interviewed to put together the FD-302. Behind the first redaction, you'd almost certainly find "Robert Gold," a lawyer who helped Steinbrenner assail the legitimacy of the MLB investigation. The offensive didn't sit well with Dowd, a former Marine and a well-regarded attorney who's represented a slew of high-profile clients, including John McCain and, most recently, Raj Rajaratnam, the former hedge fund manager convicted in 2011 of insider trading. In his biography of Steinbrenner, Bill Madden recounts a wild scene in which Dowd confronts Gold after Steinbrenner filed his lawsuit:
A few months later, Bob Gold was boogie-boarding with his daughter on Cisco Beach, in Nantucket, when he noticed a tall, heavyset man in a dark suit, carrying a briefcase, approaching him on the beach. It was John Dowd. Gold could not believe his eyes as Dowd walked right to the water's edge, the surf splashing over his expensive leather shoes.

"How could you do this to me, Bobby?" Dowd said. "I thought we were friends."

"John," said the incredulous Gold, "I can't believe you came all the way up here to seek me out just to tell me that. You're a fucking madman!"
Dowd disputes the tale. "Never happened in any shape, form or fashion," he says. "This is what George does to people."
* * *
Steinbrenner had, nevertheless, created doubt among team owners about Vincent, who dared put "the best interests of Baseball" ahead of the best interests of the rich men who controlled baseball. It's instructive now to read Steinbrenner's thoughts from his MLB hearing on July 5-6, 1990, a transcript of which was later made public by MLB. Among other tidbits, the transcript contains a great detail about when Steinbrenner learned he'd been charged with making illegal campaign contributions to Richard Nixon. (Steinbrenner remembers it as opening day in 1973, though it actually happened in 1974. In any case, he got the news while on a plane with, from the sound of it, Sen. Ted Kennedy, whom Steinbrenner had tapped to throw out the first pitch. Steinbrenner had to turn the plane around.)
More pertinent to Vincent's purposes—and ours—was what the Yankees owner said about the "best interests" clause:
The clause that deals with the best interests of baseball is a term with little or no definition in the 17 years I have been in baseball. It's been allowed to linger for many, many years. It's been there in an undefined, and in my opinion, kind of dangerous state. It can be viewed as an omnipotent tool. … But the rule itself is not only too broad, it's dangerous. And it's a dangerous burden for leadership to carry.
That's not a veiled threat. It's a blatant one. Oddly, Steinbrenner sounds lucid at times when describing the clause.
"George was right in a sense," Vincent says. "It's very imperial. It smacks of a totalitarian dictatorship. ... But the only time a 'best interests' clause is ever going to be used is when there's no other remedy available to a commissioner."
In which case you better have a good commissioner. And Vincent had the makings of a good one, at least as far as baseball—sorry, Baseball—was concerned. He was no lapdog for owners, and his response to Steinbrenner's gripe during the hearing was every bit as high-minded as you'd expect from an upright attorney:
[T]he best interests' clause is like the clauses we know constitutionally, due process, equal protection. They are hardly self-defining. And we as lawyers know that we have to make the best we can with not much guidance. … If baseball isn't run fairly and with a sense of integrity and with a sense of order, as you put it, then baseball won't have the popularity, and the thing that you have invested in and done magnificently with no longer has the value that you want it to have.
There's no question that Vincent should have punished Steinbrenner for the Spira mischief. And there's no question that he and Dowd went about it fairly: A federal judge threw out Steinbrenner's transcript-tampering lawsuit the following year. You can read the opinion below, but it confirms everything Dowd and Rizzuti told me. The changes to the testimony were immaterial. Steinbrenner had had a fair hearing.
* * *
But baseball was on the verge of a sea change, and Vincent marked the end of an era in which the commissioner could operate as an independent voice in MLB. He'd already angered owners by pushing a reasonable collective bargaining agreement to end a work stoppage. Later, he upset them by reasonably making former Negro League players and their wives eligible for MLB's health plan. He upset them by reasonably divvying up expansion money when the National League added two teams. He upset them again by reasonably using the "best interest" clause to reasonably realign the National League, which ultimately—and unreasonably—led to his downfall.
Did the Steinbrenner affair help undermine Fay Vincent? "I'm sure it did," he says. "I didn't realize they were trying to push me out. It never occurred to me that Selig wanted to be commissioner."
At one point, Vincent recalls, Reinsdorf confronted him to explain that baseball commissioners are "a joke" and merely employees of the owners. "Well, that's a really respectable point of view," Vincent says now. "I'm not sure it's not a more realistic position. ... Guys like me tried to be independent but we ran into trouble because of it."
Steinbrenner's ban sent tremors rippling through the owners' ranks. A commissioner had used the "best interests" clause against a member of their species. "I think the owners didn't like the idea that a commissioner could throw him out of baseball," Vincent says. "That's a menacing power. I can understand why owners would say: 'That's ridiculous. We shouldn't let him do anything like that.'"
Aided by the endless machinations of Steinbrenner, who later attacked Vincent in court through his proxies, the concern about the commissioner festered into a coup. Vincent reduced Steinbrenner's ban to the original two-year prohibition. But it was too late. The owners wanted a water-bearer. A used car salesman. In 1992, they found one in Milwaukee Brewers owner Bud Selig.
Did the Steinbrenner affair help undermine Vincent? "I'm sure it did," Vincent says. "I was having an awful lot of trouble on various fronts and I don't think it helped. I think Selig and Reinsdorf and others were way ahead of me. I didn't realize they were trying to push me out. I knew they were trying to cause trouble. It never occurred to me that Selig wanted to be commissioner."
During the last 20 years, the owners have ceded Selig more power than any commissioner since Landis and for very different reasons, few of which have to do with the players or the fans, or even, necessarily, the "best interests of Baseball." On Selig's watch, TV revenue exploded as salary growth for players diminished. Objectives were aligned. Friction between the commissioner's office and the baseball barons disappeared. The owners had raised up one of their own to the high seat.
Unless baseball suffers a crisis on the order of the Black Sox scandal—and steroids isn't that—MLB may not have another commissioner who doesn't, in some fashion, exist as a stooge for owners. Selig is adept at winning votes but refuses to push unpopular issues. He's never forgotten whom he works for and, for that reason, he's almost never used the "best interests" clause, at least not within baseball. Selig invoked the clause early in his tenure to punish Marge Schott—duh—and he's invoked it a few times against players or agents who were involved in non-baseball gambling, according to Andrew Zimbalist, an economist and the author of an indispensable book about Selig. More recently, Selig invoked "best interests" to intervene in the Frank McCourt-Los Angeles Dodgers fiasco. Aside from that, it's hard to find an instance of Selig using the clause as anything other than a threat. He rules by consensus, the ultimate small-group politician, in lockstep with management.
"In the hands of Bud Selig, the 'best interests' clause has no significance." Vincent says. "It has no meaning."
And that might be the pithiest testament to what Selig has accomplished during his reign, which could be described as a triumph in steadying boats on rising tides. So secure in his role is Selig that he doesn't even need his tomahawk. Were George Steinbrenner still alive, he'd be rendered mute with admiration.
See also: Transcripts from the Steinbrenner-Vincent hearing