A federal indictment released yesterday against Adidas executives Jim Gatto and Merl Code and agent Christian Dawkins includes a key, previously undisclosed detail that may implicate fired Louisville coach Rick Pitino in the investigation into the bribery of NCAA basketball recruits.
A paragraph from the indictment describes a meeting that included Dawkins, AAU program director Brad Augustine ("CC-2"), and a still-unknown Louisville assistant coach ("Coach-1"). According to the indictment, Dawkins and others discussed making payments to the family of high school recruit Brian Bowen in order to secure commitments to Louisville and, when he went to the NBA, to Dawkins.
Here is the important part:
At that meeting, and in the presence of Coach-1, an envelope containing approximately $12,700 in cash was handed to CC-2, which was intended to be funneled to the family of the athlete. During the same meeting, DAWKINS described the role of another men's basketball coach at the University of Louisville ("Coach-2") in securing money from Company-1 to pay the student athlete, as part of the scheme described in paragraphs 24 through 26 above. Specifically, DAWKINS explained that while Coach-2 and the University of Louisville were recruiting the student-athlete, DAWKINS asked Coach-2 to call JAMES GATTO a/k/a "Jim," the defendant, to request that Company-1 provide the money requested by the family of the student-athlete, which Coach-2 agreed to do.
A previous version of this conversation, mentioned in an FBI complaint in September, included the first portion, but didn't have the key "which Coach-2 agreed to do." Multiple news outlets have reported that Rick Pitino is "Coach-2." If that and this paragraph are both true, then Pitino agreed to ask Adidas to give money to the family of Brian Bowen for recruiting purposes.
Here is what Pitino told ESPN about Bowen last month:
"He fell into our lap in recruiting. Obviously, now with the circumstances behind it, there's more to it than meets the eye. But I believe Brian Bowen chose the University of Louisville because he loved the visit, he loved his future teammates and he wanted to play for me. I don't think he's involved in this in any way. Now, am I being naive? I don't know. I just believe in that young man."
G/O Media may get a commission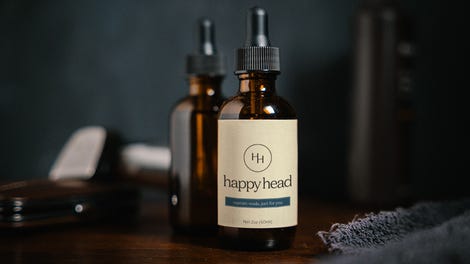 The full indictment is embedded below: