As NFL football winds down, are you ready for some ... EPL football? From now until the end of the season, we'll be posting a number of clips from the previous weekend's English Premier League games. These won't necessarily be goal videos. These may not even be highlights. These will merely be moments that caught our eye—or maybe yours. If there's a goal, save, dive, lip-read profanity, or hocked sputum we should know about, let us know. Please send suggestions to tips@deadspin.com. Otherwise, we'll leave all decisions to maniacs who will be in their cups before noon each Saturday.
Fernando Torres's gorgeous failure (Chelsea 1, Sunderland 0)
What a miss. I mean, goal. You know, this isn't the first time a Chelsea player and England international has poached a teammate's hard-earned scoring opportunity. The culprit this weekend was Frank Lampard, who scored an easy, almost haphazard putback after former Liverpool legend Fernando Torres found the woodwork with a gorgeous volley. It proved to be the game-winner as Chelsea took down Sunderland 1-0 to move closer to third-place Spurs and the final automatic Champions League qualifying spot.
It's hard not to feel bad for Torres. Just look at him wanting to mope after that clanger but gamely trotting over to celebrate with Lampard instead. The Spanish international has been hampered by injury and deemed a $100 million bust since he arrived at Chelsea less than a year ago. Rumors of his transfer have been splashed across the back pages of English papers for nearly as long. In 30 Premiership matches for Chelsea, Torres has scored only three times. He's gone from bagging famous goals in bunches for Liverpool and selling a Tebow-esque number of jerseys (his was the top-selling EPL jersey in the world in 2009), to spectating from the bench as Didier Drogba has continued his run as Chelsea's favored striker.
But with the Ivorian Drogba away for the African Cup of Nations, Torres has finally been given regular playing time in the blue jersey and seems to be finding glimpses of his former self. He controlled the area against Sunderland and was unlucky not to find the back of the net on a few occasions. This was the first time he'd played in three straight matches under manager Andre Villas-Boras, who said of Torres afterward, "Even though he is not scoring too often, he is getting closer all the time. I'm sure the goals will come for him soon."
G/O Media may get a commission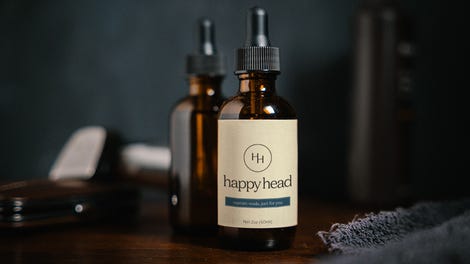 Not exactly a ringing endorsement, but Drogba's contract expires at the end of the season, and rumors have him playing anywhere from the MLS to China. Torres may be finding his form at the right moment. Saturday's match was the best he's looked since his move from Liverpool. But does he have time to turn it around for Chelsea? The end of the January transfer window is looming, and Paris Saint-Germain have been sniffing around the Spaniard's locker. (For an in-depth look at PSG and the Chelsea-fication of French soccer, check out Moacir P. de Sá Pereira's excellent piece from The Classical.) If Saturday's match was any indication, the $100 million man might do just enough for Chelsea to keep him, especially if he keeps getting cuckolded by Lampard like this. A goal's a goal, after all.
Aged ginger Paul Scholes returns (Manchester United 3, Bolton 0)
Paul Scholes, four days after coming out of retirement and 17 years after scoring his first Premiership goal, latched on to the end of this Wayne Rooney pass in the first half to give Manchester United a 1-0 lead over Bolton. The Red Devils went on to defeat bottom-dwelling Bolton 3-0 to take sole possession of second place in the Premiership, setting up a title chase with their league-leading crosstown rivals, Manchester City. But that's not what matters here. What matters is that the ginger ringer is back.
A week ago, the 37-year-old Scholes was retired and working as a coach for Man U. His return to the pitch was kept secret, top secret, even from his own team. Until last Wednesday, that is, when Man U manager Sir Alex Ferguson smuggled Scholes on to the list of reserves who were dressing for an FA Cup match against Manchester City. Even Scholes's teammates were surprised. "It was a bit of a shock," Rooney said. "We didn't know until we were in the dressing room."
A youth phenom and one of "Fergie's Fledglings," Scholes debuted with Man U in 1994, alongside David Beckham and Ryan Giggs. For years, Scholes played the role of the understated—and, arguably, overshadowed—midfield dynamo with a knack for scoring big goals. He'd earned every minute of the "Paul Scholes Commemorative Match" Man U put on for him last August against the New York Cosmos. (Yes, the Cosmos still exist.)
But last week's warm-and-fuzzy comeback/exhumation, which inspired raucous cheers from the United faithful, doesn't bode well for the Red Devils. Sir Alex's ability to smoothly transition from one generation of players to the next has been a trademark of his reign at United. In bringing back Scholes, however, Ferguson showed just how little faith he has in the ability of his young midfielders—namely the injured Tom Cleverly—to shoulder the load down the stretch. Can Scholes and the 38-year-old Giggs, who were veterans a decade ago and are now a combined 75-years-old, really lead Man U to another title? Pssh. All they can do is mask United's lack of depth for a match or two, and then it'll be time for Sir Alex to yank another red rabbit out of his hat.
Brad Friedel has a burning, ageless fury that can never be quenched (Tottenham 1, Wolverhampton 1)
Brad Friedel might be on the wrong side of 40 and resemble Jason Statham after a six-month meth binge, but the former U.S. national team goalkeeper continues to make vital saves like this one for Tottenham Hotspur against Woverhampton Wolves Wanderers. Friedel is the longest-tenured American in English soccer history, and he kept his side in the game during a lackluster draw to the lowly Wolves on Saturday. Nevertheless, the 1-1 result saw Spurs lose vital ground to Manchester United and fall to third place, two points behind Man U and five behind leader Manchester City.
Remember Tony Meola? Sure you do. American goalkeeper in the USA 1994 World Cup? Flowing mullet, tried out to be the New York Jets Kicker? Brad Friedel was the U.S. goalie before Tony Meola. That's how long he's been around, and been good. Friedel's size, strength and aggressive style of goalkeeping have kept him among the world's best for nearly two decades. Hell, he was scoring goals in the Premier League long before Tim Howard made it cool.
Friedel was first signed to a professional contract in England in 1992, but was denied a work permit. Apparently, the Brits didn't take kindly to a colonist in their midst. Five years and four more denied work permits later, Friedel was finally signed by Liverpool. He bounced around English clubs for the next few years before landing at Blackburn Rovers, where he played for eight seasons and made nearly 300 appearances. In between, he produced one of the greatest individual World Cups performances in history, leading the U.S. to the quarterfinals in Japan/Korea in 2002.
Friedel helped paved the way for an American emigration to England, and he gets ornery when the young pups fail to take advantage of the trailblazing. Last month when Fulham's Clint Dempsey became the highest scoring American in the EPL, Friedel seized on the opportunity to call out … Landon Donovan? Here's what the goalie said:
You get a player like a Landon Donovan, who in my opinion chose to take the easy road and stay in the States. It's much harder to ply your trade over here [The Premier League] is the best league in the world to play in, and this is where (Dempsey) got better in my opinion. This is where he became one of the best the United States ever produced.
Oh, burn! Friedel has since "apologized" and "clarified" his statements, as tends to happen in these situations. But agree with him or not (and I don't—Donovan has done more than anyone to make the MLS respectable, and his pre-Everton struggles in Europe, with Bayer Leverkusen, came from lack of playing time, not ability), he's earned the right to say it. Without Friedel's earlier success, who knows, maybe Dempsey and Donovan—who, it should be noted, is now plying his trade for the second time for Everton—would have never found their way to England. But, c'mon, the guy's old.