There is a lot of corruption going on in the world, but not at FIFA, no siree. Since numerous top officials were arrested two years ago, and longtime president Sepp Blatter was ousted and replaced by the much chiller Gianni Infantino, one might assume that FIFA now takes corruption and ethics seriously and that things are getting better, right?

At FIFA's world congress in Bahrain this week, a council led by Infantino failed to reappoint Cornel Borbély and Hans Joachim Eckert—FIFA's top prosecutor and judge, respectively—to additional four-year terms. Swiss lawyer Borbély has been the chairman of FIFA's ethics committee since 2015, while German judge Eckert has headed up its adjudicatory body since 2012.
Eckert and Borbély are the ones who banned former FIFA president and former FIFA secretary general Jerome Valcke, and were leading cases against numerous other FIFA officials accused of bribery and corruption. In a statement, they blasted the decision:
"The successors of both chairmen will have to familiarize themselves with the dossiers and the processes," Eckert and Borbely said in a statement. "The non-election will lead to long delays in current investigations and proceedings, and complicate the prosecution of violations of the code of ethics.

"It appears that the heads of FIFA have attached greater weight to their own and political interests, than to the long-term interests of FIFA. They have accepted jeopardizing FIFA's integrity, and, hence, the future of the game."
It wasn't like Eckert was necessarily a tenacious watchdog. He authored the summary of an investigation that cleared Russia and Qatar of engaging in corruption to win the 2018 and 2022 World Cups. Afterwards, Michael J. Garcia—the American lawyer who led the investigation of Russia and Qatar and wrote a 432-page report—blasted the summary by Eckert as not representative of his findings, and quit. Borbély replaced Garcia.
The pair also cleared Infantino of charges that he misused personal jets.
Additionally, Bloomberg reports that the chairman of FIFA's governance committee, Miguel Maduro, was fired, and that NYU professor Joseph Weiler quit the committee in protest of the firing. Maduro was blocking Vitaly Mutko from a seat on FIFA's ruling council because Mutko is also a Russian deputy prime minister, and therefore his appointment violates FIFA's rules on political neutrality. But Russia hosts next year's World Cup, and so of course FIFA is appeasing them rather than sticking to its own rules.
G/O Media may get a commission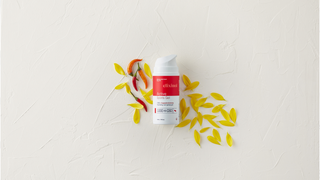 Numerous media organizations have reported on these changes to FIFA's various committees, and many of those reports have been critical. So what does Infantino think of it all? Fake news. Fake news!
Addressing his second congress of soccer nations as FIFA president, Infantino on Thursday invoked the rhetoric favored by U.S. President Donald Trump to take on his critics by also lambasting experts who "miserably failed" and promoting his "football first" agenda.

Infantino later acknowledged he could not support his "fake news" outburst with supporting facts.
Soccer is good, but FIFA is bad. Same as it ever was.