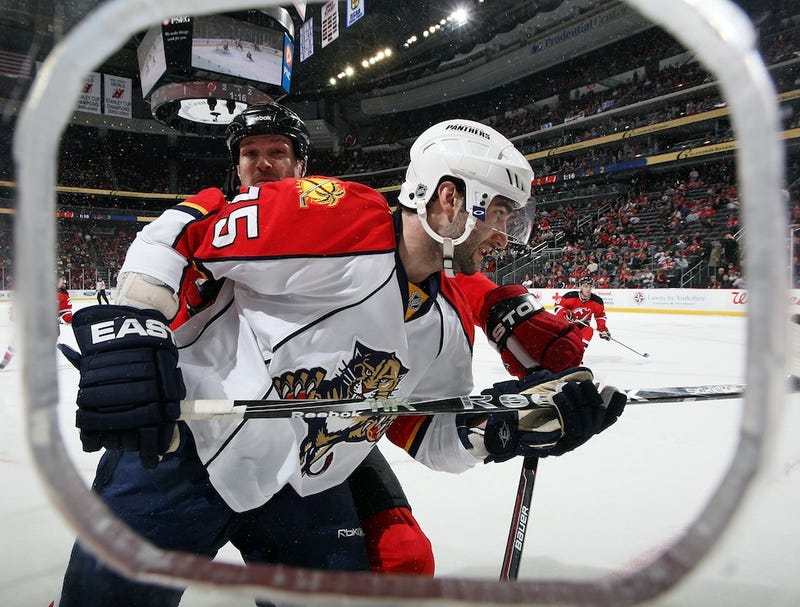 Scott Timmins is a prospect for the Florida Panthers currently playing for the San Antonio Rampage in the AHL.
He was arrested Monday morning after he got wasted with some teammates and later passed out on a couch that was not located inside a home he owned/rented/had permission to be in. The house actually belonged to a San Antonio man named Benjamin Garza and contained just his wife and three kids at the time Timmins caught some Zs.
The police report states that when Garza's wife found Timmins sitting on her couch, she asked him who he was, to which he responded, "Don't worry about that."

"He was yelling, 'What are you doing in my house,'" said Garza. "My wife said, 'You need to get the hell out of here,'" added Garza. She was able to escape through a back door with her kids.
Benjamin Garza helpfully added that had he been there he would have shot Timmins between the eyes, so there's a silver lining. A quick nap, not shot to death and arrested. Ain't bad, really.
Florida Panthers prospect allegedly breaks into home, crashes on couch [CBS]