First thing's first: Dave Grohl appears to be a Very Nice Guy. Just about every bitch and barb I'm going to throw at the Foo Fighters leader and his band's new album/reality show, Sonic Highways, could be met with a hearty "What's so bad about that?" In the nearly 15 years since Veruca Salt accused Grohl of bad boyfriendhood and his bassist had an unfortunate run-in with an AIDS-denialist pamphlet, the Foos mostly offend if "old rock farts who won't get off my TV" offend you as a category, and even then, you have to be watching the show they're on. When quoted griping about Kids Today vs. the Good Old Days, Dave's far more inclined to backpedal than double down: See his infamous, EDM-dissing, apology-generating Grammy acceptance speech in which he championed "the human element." I know an 80-year-old woman who says he's lovely in person. Politically, compared to Scott Stapp, Chad Kroeger, or Kid Rock, there's clearly a little parentheses-D next to his name. No one's saying we should have voted for Romney instead.
Being mad at Dave Grohl is the Gen-X equivalent of being mad at Paul McCartney, another amiable fellow who once stood next to and then survived his generation's biggest rock icon. Both guys mostly offer us catchy tunes, novel arena rock arrangements, and forgettable-to-inscrutable lyrics (my favorite solo songs of theirs—"Everlong" and "Maybe I'm Amazed," respectively—find them losing their marbles over True Love). Still, they found themselves Important by proximity and sainted as proxies. For this to happen to Dave is especially impressive considering he was Nirvana's Ringo, and didn't even drop an "Octopus' Garden" before they lost their Lennon. For some Paul fans, Wings was a disappointment; for Dave fans, the Foo Fighters were a revelation.
The problem is that if John Lennon and Kurt Cobain lived long enough to collaborate in this decade, only the most cynical among us would expect them to write a shitty rip-off of "American Woman." And that's exactly what Paul and Dave gave us. While their easygoing, unchallenging natures have made these craftsmen forever welcome at the Grammys, they have to deal with the resentment of everyone who WANTS to be challenged. They're going to get shit from everyone who hoped their generation would do more than make radio oatmeal and blend into history while patting themselves on the back in TV documentaries. And Dave, once again showing unexpected ambition, has now directed his own.
Frustratingly and fittingly, the eight-part HBO jam Sonic Highways will neither sway a hater nor disgust a fan. Five episodes in, the template is set: Dave points at the map, sets up shop at a respected (preferably analog) studio there, interviews some local legends (with a special attention to his '80s punk heroes), recalls some personal experiences, finds a vague theme, and caps it off with a word-salad butt-rock lyric video. No one else in the band says more than, "Huh, didn't know that … nice room sound"; even when '80s punk rock hero and honorary Foo Pat Smear gets to talk about the Germs in the L.A. episode, the three other SoCal Foos are ignored so we can hear about Dave's love of the desert. (OK, drummer Taylor Hawkins gets to cream over '80s punk rock hero Joe Walsh for a minute.) Fans of bassist Nate Mendel's old band Sunny Day Real Estate should expect little more than a montage shout-out when the Seattle episode finally airs.
(FYI, I refuse to listen to the new album in full, as it undoubtedly includes pull-quote spoilers from the Seattle, New York, and New Orleans episodes; it's fun to guess what phrases from the living legends Dave will eventually yank. Plus it's a new Foo Fighters album, it's not the '90s, and every song so far has been negligible, familiar bombast linked to sub-"We Built This City" geographical poetry and a guest guitar solo.)
But aside from Dave forcing Butch Vig to praise his poetry on camera (that's why they pay him the big bucks), these crimes against cool can mostly be swatted away as well-intended. "Hey, that Jimmie Vaughn quote was neat! Who cares what that has to do with the Butthole Surfers?" "Hey, at least now HBO viewers know about Dischord!" "What's wrong with hugging your mom on camera?" "That's not contradictory—I like the band Chicago more than Styx, too!" "Yeah, I don't know what makes them better than Luke Bryan either, but I think it's nice he and Zac Brown did something a little different at the CMAs." If your brain hurts when Dave narrates, "You can hear the roots of blues and rock & roll, but there's also an evolution into the world of punk rock" as Rick Nielsen does metal hammer-ons, you should also know better than to watch an eight-part Rattle & Hum by the guy whose first gig after Nirvana was sitting in with Tom Petty and the Heartbreakers on SNL. Aesthetic and ideological coherency shouldn't be expected of someone who spent his life shirtless and hitting things with sticks until he was 25.
G/O Media may get a commission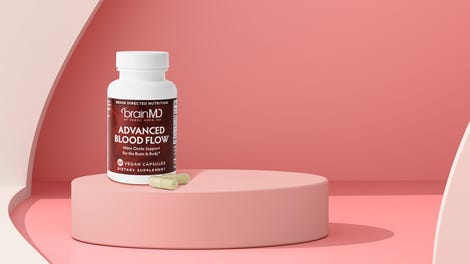 Not that memorizing the rules of indie rock at your college radio station, keeping your shirt on, and failing to hit much of anything will keep you from displaying a similar vanity as you age; I would know. I walked around my high school in a Sebadoh shirt, desperate to find like-minded underground-rock sensitives, and now I make playlists full of AM Gold on a digital platform that gives me 90 percent of the music industry's output for less per month then I used to spend on one CD. (Not that Joe Walsh—the kind of act I've been investigating—needs the money.) Dave wants you to respect his teenage touchstones: Can any critic say they've tossed theirs aside? Compared to Grohl, I am doing jack shit to keep any dream alive other than the one where I someday have a "media room" filled with new vinyl copies of old LPs.
Sure, Sonic Highways is an album infomercial that implies the Foo Fighters are the culmination of the American musical experience. Dave left out the part where the Bad Brains left D.C. for NYC, where Nashville jukebox fodder of yore was just as craven as Florida Georgia Line is now, blah blah blah. But there's no denying that you could do a lot worse than try to share your culture, music, and history with the target audience of Game of Thrones. (Full disclosure: I had no idea the Vaughn Brothers and the Butthole Surfers ever lived in the same town.) He could have just made a lyric video and left it at that.
---
Anthony Cohan-Miccio is an L.A.-based writer who's not sure Pat's right about it being the best place to live, but he prefers it to the desert. He posts stuff here and tweets from here.
The Concourse is Deadspin's home for culture/food/whatever coverage. Follow us on Twitter.