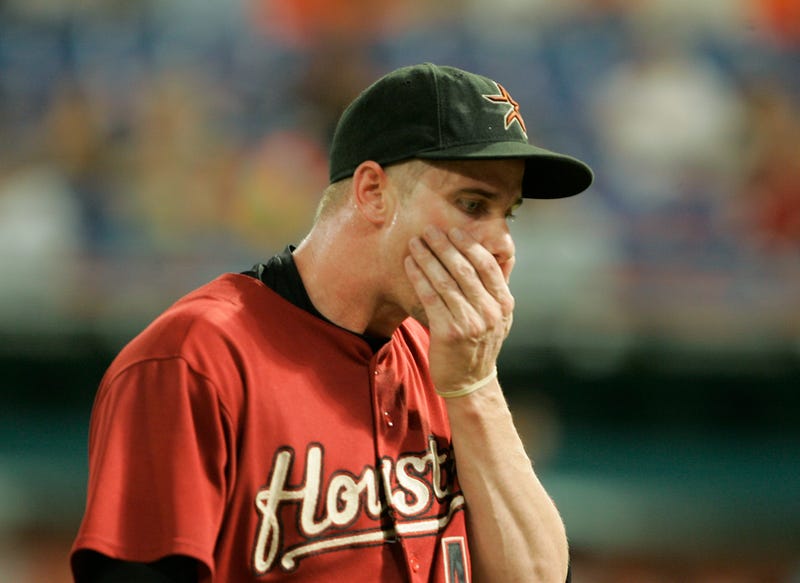 Brandon Backe, a former pitcher for the Devil Rays and Astros, believes that his MLB career was cut short by a police beating in 2008 that significantly damaged his shoulder. He's taken his claim to court, seeking millions in damages.
Backe testified in court Tuesday, describing the incident involving allegedly 30 Galveston police at a wedding party that left him and 11 other people with multiple injuries. The pitcher is suing 15 officers and the city of Galveston.
From the Houston Chronicle:
On the stand, Backe's demeanor changed when he described the night he was beaten. He had just purchased a beer when "I heard a frantic voice saying, 'They got Cole,' " Backe recalled, referring to Cole O'Balle, brother of the bride. "I could tell by the tone of the voice that something wasn't right."

Backe said he ran to the sound and encountered O'Balle face down on the ground and surrounded by police, his face bloody and the prongs from a stun gun stuck in his back. O'Balle was flown by helicopter to a Houston hospital.

Backe said officer Nicholas McDermott "screamed, 'back the f—- up." Backe said he could back up no farther and told the officer, "Chill out, we can't back up. You've got enough room." At that point several officers attacked him, he said, striking him as he fell to the ground and continuing to beat him until his face was bloody. One kicked him in the face, he said.

When he fell, his shoulder struck a concrete curb that separated the sidewalk from a garden. He said officers kept beating him while he was down. "I hit the ground hard and they just got on top of me," he said. Backe contends that this is when he his shoulder was so badly damaged it ended his career.
Backe was beaten in October 2008; his last season was in 2009, ending when the Astros released him in June. He's seeking $12-15 million in lost income.
"You want to be able to hang it up yourself, not let someone else hang it up for you," Backe said.