The Gizmodo Media Special Projects Desk will be relying on new editor Tim Marchman to develop their promising young writers this year. Whether he can do anything like he did during his 2015-2018 stint as editor-in-chief of Deadspin, when he helped turn bloggers Kyle "Bad Wags" Wagner and Kevin "Piece Of Shit Warriors Fan Trash Man" Draper into stars, remains to be seen, but what is clear is that he makes a tasty queso fundido involving lobster tails.

"Sometimes, when you do things at home and you put time and effort into it, you know, people know you care," said Marchman.
---
Today is Marchman's last day as EIC. He very specifically, adamantly, loudly, repeatedly, and violently demanded that we not roast him, as is tradition. He reacted even worse when we raised the idea of making him a Deadspin Hall of Fame plaque.
Well, gosh darn it Marchman, we made ya one anyway!!!
G/O Media may get a commission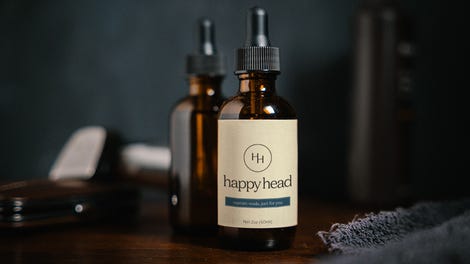 Marchman's Deadspin stint will be remembered for things like giving fans a Baseball Hall of Fame vote, exposing the NFL's cover-up of Greg Hardy's domestic violence case, and getting Kevin Johnson the fuck out of the paint in Sacramento (in doing so, making his only media appearance, in which he curses out of a speakerphone). But mostly he'll be remembered for invariably having the worst take on every meaningless topic. We're going to miss him as a colleague, but maybe not so much as an opinion-haver.
This is not a roast, mind you, because when Marchman finds the Pee Tape, we want the Special Projects Desk to publish it on Deadspin.
---
We're looking for the next editor-in-chief, but in the meantime your hardworking editors will be keeping things rolling. You can find our individual email addresses here, or send us tips at tips@deadspin.com, or pitch us stories at pitches@deadspin.com.

We're all very grateful to Marchman for what he's done around here, and the best tribute we can pay him is to not drive the site into a ditch right away. Wish us luck!