The NCAA has ruled that Steven Rhodes—a 24-year-old former Marine, now a walk-on freshman at Middle Tennessee State splitting time at tight end and defensive end—must redshirt his freshman year because he played intramural football at his military base. Hooray, NCAA!
The applicable bylaw states that students who don't enroll within one year of their high school graduation forfeit one year of eligibility for every academic year they participate in organized sports. So, technically, Rhodes should have had to forfeit two years of eligibility because the games he played spanned two academic years. All because the Marine base rec league was considered an organized league because there were officials, uniforms and they went so far as to keep score.
Rhodes and MTSU successfully appealed the loss of eligible years and now the only remaining problem is the mandatory red shirt. MTSU is going to continue to fight, though, because it believes Rhodes is a victim of legislative oversight by the NCAA.
The aforementioned NCAA rule first took shape in 1980, when "participation in organized competition during times spent in the armed services, on official church missions or with recognized foreign aid services of the U.S. government" were exempt from limiting eligibility.

The 1986 revision of the rule further clarified student-athlete's right to participate in recreational sports during military service.
But through several revisions and branches of the rule — all for reasons unrelated to military exceptions — the clause allowing competition during military service was lost and not carried over into the current bylaws.
Rhodes, who could feel a real financial cost to the decision since he is not under scholarship, at least has kept his sense of humor.
"Man, it was like intramurals for us. There were guys out there anywhere from 18 to 40-something years old," said Rhodes, chuckling and shaking his head. "The games were spread out. We once went six weeks between games."
G/O Media may get a commission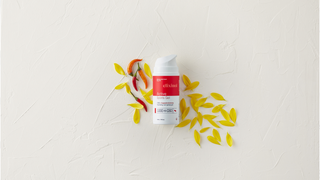 This is such an NCAA story.
Red(shirt), White & Blue: Marine fighting for eligibility to play for MTSU this season [DNJ]