In June, NBA security official Warren Glover received a gold watch and a letter from David Stern celebrating his 10 years with the league. A month later, he was fired, the highest-level NBA employee to be let go during the lockout. Glover says it was retribution for speaking up against repeated instances of sexual harassment in the security department, claims he took to the highest level—and the league office did nothing about it.
The New York Times has the story of Glover, who filed suit against the NBA on Tuesday in New York State Supreme Court. Glover joined the league in 2001 and was promoted to security director three years later, and since then he's handled security at leaguewide events like the Finals, All-Star Weekend, and the draft. Glover claims that he's witnessed multiple instances of his superiors harassing female employees, and each time he was retaliated against by being denied promotions, given poor evaluations, and eventually losing his job.
• In 2004, Glover was approached by an NBA employee named Selman Allsop, who claimed that security director John Daniels made "offensive verbal remarks" to her "after she had rebuffed his unwelcome advance." Glover went to his superior, Bernard Tolbert, the league's senior vice president for security. Tolbert dismissed the allegations.
Two years later, Glover was up for a promotion and was commended by a colleague as "one of the best he had ever worked with." Tolbert denied him the promotion and gave it to the colleague instead.
• In 2007, another employee named Laurie McMurray accused Daniels of showing her pornography on his computer, and again making "offensive and intimidating" remarks. Glover again reported her concerns about Daniels to Bernard Tolbert, and says Tolbert told him that anyone who informed McMurray about the previous complaint against Daniels "would be fired."
G/O Media may get a commission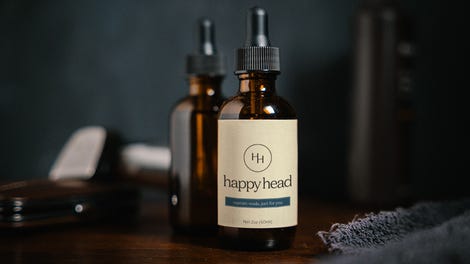 Nothing was done about Daniels, and in 2010 he would be accused by McMurray of using security cameras to spy on women in the office.
• In 2008, an employee named Annette Smith brought a discrimination suit, this time against Bernard Tolbert.
Glover cited a 2008 incident in which Tolbert handed Smith a photo of an obese, naked woman lying on top of a man, who is barely visible. Tolbert, according to Glover, wanted Smith to incorporate the image in a presentation warning players about the dangers of drinking. Smith was so upset that she went home, Glover said.

When Glover explained why Smith had left, Glover said Tolbert responded: "If she doesn't like it, she can quit. One monkey don't stop no show."
Smith's suit was settled for an undetermined amount by the league, and Tolbert left in 2010. Glover had given a deposition in the case, despite being warned that it "would be detrimental to his career." He went to Joel Litvin, the N.B.A.'s president for league operations, with his concerns, but was rebuffed. A year later, he was fired.
"I think there's a culture of misogyny in this association," Glover's lawyer said, pointing out that the league was trying to downplay Anucha Browne Sanders's complaint against Isiah Thomas at the time Daniels and Tolbert were being accused. "It starts at the lower levels and it's tolerated and condoned at the higher levels. Because there's nothing being done."
Glover is seeking back pay, front pay, and damages. Here's his full complaint: