Former Tennessee Titans tight end Frank Wycheck believes he has CTE, according to ESPN.

Wycheck told ESPN that he is experiencing migraines, back and neck pain, and anxiety and depression. CTE is marked by those symptoms and more, but is currently only able to be diagnosed post-mortem. There's been research done on diagnosing CTE in the living, and it is a high priority for researchers, but CTE research in general is preliminary.

Wycheck says he is particularly concerned by the fact that many former football players who killed themselves were diagnosed with CTE post-mortem:
"I worry about, I'm scared about the time if I actually get to that point where these guys [who have committed suicide] have snapped," he said. "What has made them snap? And that is what I am scared of, that there is something that is going to come over me that is going to make me snap.

"I don't think I am going to do it, but those guys you would never think in a million years would. And that's the scary part about it. There is no one that can tell you really anything. It's just, the damage is done."
Wycheck remembers playing football when he was as young as five years old, and recalls "dings and flashes" at the time. Preliminary research suggests that playing football before age 12 is significantly more dangerous than starting to play football at ages 12 and up. Wycheck says that if he had a son—he has two daughters—he would have allowed him to play football, but not before age 12.
Like many other former football players who struggle with symptoms associated with CTE, Wycheck still looks fondly on his time playing the game. At the time Wycheck was playing, and at any time until very recently, players were not aware of the extent of damage they were doing to their brains and bodies.
G/O Media may get a commission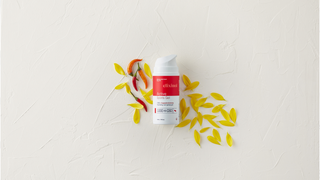 Wycheck was part of the Music City Miracle play during the 1999-2000 AFC wild card game; the Titans eventually made it to the Super Bowl, but lost to the St. Louis Rams at the beginning of their Greatest Show On Turf run.
ESPN reports Wycheck plans to donate his brain to Concussion Legacy Foundation, the leading facilitator for brain research at Boston University's industry-leading CTE Center. CLF has designated February 2017 as "Brain Pledge Month," a somewhat awkward phrase for its drive to recruit people who have played contact sports to agree to have their brains sent for research after their death.
CLF founder and CEO Chris Nowinski told Deadspin that Wycheck pledged to donate his brain "years ago" and that he's been a "very consistent supporter" of the foundation. Nowinski could not speak to Wycheck's involvement with CLF beyond his pledge, but explained some of the foundation's responsibilities beyond facilitating donations:
Part of our job is managing concerns about the disease because the headlines involve the people who have very bad outcomes, but there are also people who live long and successful lives with CTE pathology. If anybody reaches out, we always work to find them a referral with a doctor in the area who is willing to help them. Unfortunately, there's no specialty that deals with CTE, so there's no formal training for clinical care of CTE right now. That's a great need that our research is meant to fill.
Wycheck told ESPN he is taking medication for his anxiety and depression.

He says he has not been public about his deteriorating mental and physical health because he believes "it's kind of creepy." People with symptoms of CTE often experience isolation and loss of support as the disease deteriorates mental faculties, including impulse control and emotional regulation.
Wycheck knows it is a difficult topic amongst friends and strangers. "People don't want to hear about morbid stuff like that," he told ESPN.
[ESPN]