James Finley has been the VCU women's volleyball coach for the past eight years. This season, Finley's team performed surprisingly well after moving into the more competitive Atlantic 10 conference, finishing with a 25-6 record and a trip to the conference semifinals. So Finley was shocked when he was fired on November 19 by athletic director Ed McLaughlin, a firing that Finley is now claiming was motivated by the fact that he is openly gay.
According to GayRVA.com, Finley is convinced that he was fired because of his sexual orientation, a conclusion based a few red flags that he noticed in McLaughlin's treatment of him and other gay employees in the department:
"From the beginning he interacted with other coaches, staffs, other teams. He participated [with them], and with ours he didn't… At booster events, he avoided me whenever I was there. [I'd be] having a conversation with him and he'd walk away when I was trying to talk to him. I'd say 'Hi' and he'd look up at me, and put his head back down and not acknowledge me."

Finley didn't think much of the issue as the season passed, but on Oct. 5th, when Pat Stauffer, a 30-year-veteran of VCU athletics and an open lesbian, was demoted from Senior Women's Administrator to Sr. Associate AD for Sports Administration. It was too much for Finley, it was another red flag.

"If one thing happens, OK, it happens; but if it happens a second time, it's a pattern," said Finley when he connected the dots. The lack of interaction all season and the circumstances of his dismissal became suspect.
GayRVA also cites a former player of Finley's, Kristin Boyd, who was troubled by the circumstances surrounding Finley's firing:
Boyd said the interaction with AD McLaughlin was confusing to begin with – it was also one of the first times he had met the team. "The AD said he 'wanted the best for us.' He's new here and for him to come in and say that made us uncomfortable. He didn't even know us. He never came to any of our games – he never did anything, but he went to other people's games and never went to ours… How could he know what's best for us if he doesn't know us as a group of girls?"

The language McLaughlin used also caused Boyd and her teammates some concern.

"He said 'We want someone to better represent the school,' and coach had never done anything to misrepresent the school – he's always very appropriate and nice to people, even when people are rude to him. I've never seen him in my 5 years misrepresent the school in any way."
G/O Media may get a commission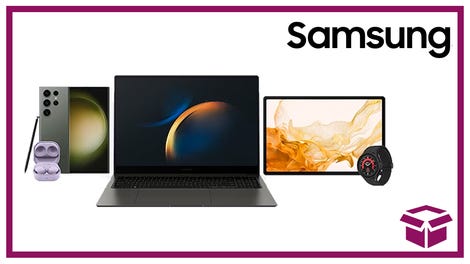 24 hour deals
Discover Samsung - Daily Deal
The university is investigating Finley's claims of discrimination.
UPDATE: Statements below:
University Statement:
Personnel actions are confidential, so I cannot address the particulars of the non renewal of Finley's contract as volleyball coach (his contract ends December 31, so he is still a VCU employee). We adhere to federal and state laws and regulations that protect the privacy of our employees and the conditions of their employment. The employment action was taken in compliance with appropriate VCU employment practices and policies.

VCU and its athletic director, Ed McLaughlin, are fully committed to the core value of diversity – as reflected in the university's diversity statement and strategic plan. As the Commonwealth's most diverse university, we practice the spirit of that policy statement every day.

From Ed McLaughlin:
A core value of Virginia Commonwealth University – and one that I personally share – is diversity. I came to VCU because of how the university embraces diversity and inclusive excellence and fosters a community where differences are valued and respected. It is unfortunate that Mr. Finley feels the decision not to renew his contract was based on anything other than previously stated concerns about the volleyball program. As I said earlier this month, the VCU volleyball program needs new leadership if it is to achieve athletic and academic success at an elite level nationally. I am confident about the path ahead and the upcoming search for a new head coach.
[GayRVA]
h/t Matt