More than 150 women have come forward to say that former USA Gymnastics doctor Larry Nassar sexually abused them. The abuse spanned decades and happened under the eye of USA Gymnastics, Michigan State University, the U.S. Olympic Committee, parents, gymnastics coaches, counselors, and law enforcement. The case came to head over the past week during Nassar's sentencing hearing, when victims relived the worst moments of their lives and then shared how they didn't and how they wouldn't let those moments define them. It is the biggest sex abuse scandal in American sports history, an example of how the most powerful institutions in our country fail the people they're supposed to protect. Fox Sports never mentioned any of it.
A closed captioning keyword search of the last six months for Fox Sports's two national networks, FS1 and FS2, reveals the Larry Nassar sex abuse case has never been discussed on any program. The few stories about the case that appeared on Fox Sports website were syndicated from the Associated Press.

A Fox Sports spokesman declined to discuss the coverage on the record, but noted that the network doesn't cover gymnastics. This leaves several remaining questions. Does Fox Sports only cover sports it has the rights to? (The answer to that one is no.) Is there no one—not even one of the dozens of people Fox pays to talk about sports news on TV—who was willing or able to discuss Nassar? Are there plans to cover major news stories like the USA Gymnastics sex abuse case in the future?
Further, while it wouldn't serve as much of an explanation, the assertion that Fox Sports doesn't cover gymnastics isn't even correct. It's not a staple for the network, but if Fox Sports can marvel at Simone Biles's strength, it can acknowledge she was sexually abused by her team doctor.
Meanwhile, ESPN, which also does not have the rights to air Olympic gymnastics, covered the story in depth. On SportsCenter, Jemele Hill, Michael Smith and various other anchors discussed the case at length, and on Outside the Lines, Bob Ley continued the show's investigative reporting on the abuse and coverups. ESPN's non-news talk shows also covered the case. Mike Golic and Trey Wingo, Will Cain, Tony Reali and Around the Horn panelists, and Tony Kornheiser all talked about Nassar and USA Gymnastics in detail. ESPN also covered the story on its website.
G/O Media may get a commission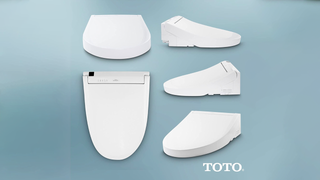 44% off
Toto Washlet Electronic Bidet Toilet Seat
Fox Sports's refusal to cover the story shows not only an unwillingness to do so—surely one of their reporters could have gotten up to speed on the story in time to at least cover the basic outlines of the case during sentencing—but also the outer limitations of the network's reliance on blunt-force, "I'm right, you're wrong" talk shows. There is no "actually, sexual abuse is good" take for Colin Cowherd to offer, no debate to be embraced. All that there is are the facts.
Update (1:55 p.m. ET): A reader points out that in April 2016, Fox Sports "finalized a 15-year agreement reportedly worth more than $150-million" with Michigan State for the school's multimedia rights, according to the Lansing State Journal.