After France lost to Ukraine on Friday in the first leg of their World Cup playoff 2-0, it seemed their hopes of traveling to Brazil were all but over. After all, no team had ever overcome a 2-0 deficit in the first leg of the playoffs to qualify for the sport's biggest tournament. To advance, France needed everything to go right. Some even said they needed a miracle.
To advance in regulation, France needed to score three goals against a side that hadn't allowed any in the last eight matches, while keeping Ukraine's lethal counter scoreless; if Ukraine found a goal, France would have to score four. So manager Didier Deschamps made five changes to his starting lineup, and switched from a 4-2-3-1 to a more offensive 4-3-3. He replaced Laurent Koscielny, who was ejected from the last match, with Liverpool defender Mamadou Sakho, and chose Karim Benzema over Olivier Giroud. Within 35 minutes, the new additions made their mark on the match.
The comeback started on 22 minutes, when midfielder Mathieu Valbuena, another player who started Friday on the bench, whipped a free kick into the box. It bounced around the box and landed at Franck Ribéry's feet, whose shot was deflected to the back post. Sakho, of all people, was there, and slammed home a goal from a tight angle to give France the lead.
France had Ukraine on the back foot from kickoff, but the early goal was vital. Ukraine, though they were being dominated, would've been better off playing the French straight up, picking their spots to probe forward for the goal to deflate Les Bleus. But just 22 minutes in, they were sitting back in a shell to defend their fragile hold on World Cup qualification. They lasted all of 12 minutes.
G/O Media may get a commission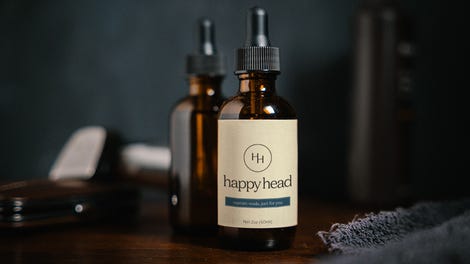 In the 34th, Yohan Cabaye—also new to the starting lineup—took a shot from the top of the 18 that deflected and skipped past Ukraine defense to an awaiting Valbuena and Benzema. The ball ricocheted off Valbuena's chest and to the feet of Benzema. He was offside, but the referee missed the call, and he placed the ball home to bring the two sides level on aggregate.
By half, it was a whole new playoff, though Ukraine still had the advantage. One more goal from France would send them to Brazil as long as they were able to hold the Ukrainians; one goal from the visitors would mean that France had to score two to qualify. Just two minutes after half, disaster struck for Ukraine, when defender Yevhen Khacheridi tripped Ribéry to earn his second yellow in the match. Ukraine would have to play the rest of the match with 10 men. Suddenly, thoughts of Can France do this? turned to Can Ukraine hold them off?
The answer, we found in the 72nd minute, was no.
France had thrown players forward all game, and their attacking caused chaotic skirmishes in Ukraine's box. The third goal was no different, really, from the first two. A great shot from the top of the box was parried out by the Ukrainian keeper, but ended up at Ribéry's feet on the right side. The Frenchman then drilled the ball across the face of goal. His shot appeared to deflect off a Ukrainian defender and into the back of the net. Sakho, who was closest, celebrated as if he'd scored himself.
Ukraine tried to muster a goal, but they were a man down and exhausted in a foreign land. Twenty minutes later, it was over. France are heading to Brazil.
It was a heroic performance from a group many thought was bereft of heroes. Once a world superpower, France were able to prove against all odds that they belong in Brazil. There's still no telling what this squad will do when they get there, but for now, tonight at least, all that feels far away.
Photo Credit: Getty Images