This ridiculous goal comes from the final day of the Bundesliga season. Bayern Munich were playing Borussia Monchengladbach, and strangely, were getting their asses beaten for a hot second.
Bayern were down 3-1 at after 10 minutes, but Ribéry scored his first goal in the 18th minute to pull it back to 3-2. In the 53rd minute, he equalized with this banger, which should be a finalist for goal of the year.
Right winger Arjen Robben carried the ball down to the end line, then cut back and dropped a pass to right back Philipp Lahm. Lahm sent a looping cross to Ribéry, who was wide open at the top of the box. The left winger lined the ball up on his left, then struck a vicious volley across goal to the far top corner. Poor keeper never had a chance.
Obviously, Bayern would complete the comeback, the fourth and winning goal coming from Robben off a cross from Ribéry. The guy had a pretty good game.
The win caps a ridiculous domestic season for Bayern, who were crowned Bundesliga champions in the first week of April and only lost once, back in October. They scored the most and conceded the least amount of goals by laughable margins, and they finished with a final goal differential of +80. Only one other team in the league, Borussia Dortmund, scored 80 goals all year.
G/O Media may get a commission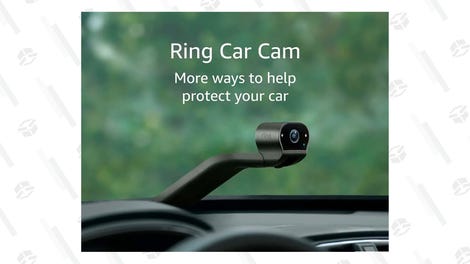 And after wiping the floor with Barcelona, 7-0, in the two-legged Champions League semifinal, the Bayern will take on Bundesliga runner-up Dortmund in the CL final. That match is next Saturday, and it looks to be a good one. In the four times the two sides have played this year, they've drawn twice, and Bayern eked out two close wins. So...you're probably not going to want to miss that.