A second Florida State player has been accused of hitting a woman at a Tallahassee bar. This time, it's running back Dalvin Cook, who just a few days ago was named to the watch list for the Maxwell Award for the nation's top player. According to police records, this incident happened on June 23, one day before quarterback De'Andre Johnson punched a woman in the face inside a Tallahassee bar.
Earlier today, State Attorney Willie Meggs told the Tallahassee Democrat that what happened was still being reviewed. But later in the afternoon came reports that Meggs' office was issuing an arrest warrant for Cook. Meggs told ESPN.com that Cook will be charged with misdemeanor battery.
Police released an incident report which gave very little except for a time, date, location, and all the contact information for the woman who claimed she was punched. But the woman did talk to ESPN.com. Here is how she described what happened:
The woman, who lives in Tallahassee, told ESPN.com that she was approached by a man who was not Cook outside of Clyde's and Costello's shortly after the bar closed on June 23. The woman said the man asked for her phone number, which she refused to give him.

"I told him I had a boyfriend and wasn't interested," said the woman, who spoke to ESPN.com on the condition she not be identified. The woman said the argument became heated, and then Cook punched her in the face several times. Her friend ran to a nearby Tallahassee police car, which wasn't occupied, so the woman called 911.

"They kept telling me they were football players," the woman said. "They kept telling me to Google them. They told me they were football players and they could buy me in two years."
The woman told ESPN she had a split in her bottom lip and a sore nose. The next day, she identified Cook in a photo lineup provided by police. Meggs told ESPN.com that "I found the [two] women to be very credible."
The full Cook report (with the woman's name redacted) is below.
G/O Media may get a commission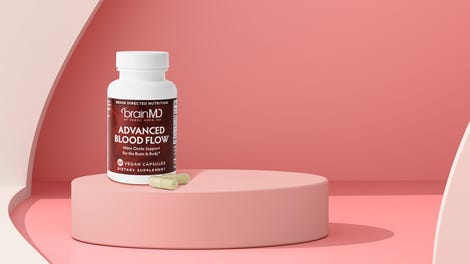 Update (4:44 p.m.): ESPN reports that Florida State has suspended Cook indefinitely.
Update (7:26 p.m.): Tallahassee police have released the arrest warrant for Cook as well as the probable cause affidavit, which gives more details about what happened.
The woman told police she was talking to another man, not Cook, and he got upset when she said she had a boyfriend. The man started cursing at her, and Cook came over to calm down the situation. The other man walked away but kept yelling at her, she told police. Then Travis Rudolph started a conversation with her that turned into an argument. At one point, several people were yelling at her, she said.
Cook denied hitting her, and his friends said they never saw him hit her. But there were two witnesses who said they saw the punch happen. One man said he saw the woman get punched but he couldn't identify anyone involved. A second witness, a friend of the woman, saw the punch but might have been intoxicated at the time, according to the affidavit. She identified Cook after speaking with her friend. Police wrote that they turned the case over to prosecutors on July 2. Prosecutors approved charging Cook today.
The full warrant and affidavit are below:
Update (8:08 p.m.): Jimbo Fisher has released a statement saying: "I do not tolerate the type of behavior that was captured on video and that was most recently alleged." The full statement is below, via Yahoo Sports:
Recent events at Florida State University involving members of my football team have brought a lot of attention to the school and program. It is important to me that our fans and the public be aware that I do not tolerate the type of behavior that was captured on video and that was most recently alleged. We spend a good deal of time educating our student-athletes about appropriate behavior and their responsibilities as representatives of Florida State. The majority of our players are exemplary, but clearly we must place an even stronger emphasis on this, and I personally promise we will.


I remain committed to educating our young men and holding them accountable for their actions.

Florida State is a great university. Our fans and supporters deserve better than to hear of actions that are not consistent with the school's proud history and national stature.

We will do better. I will not tolerate anything less.
Image via Getty