Atlanta rapper Future hasn't slept much this year. He's put out three mixtapes since October, is currently working on another, and at this rate is Lil B-level prolific, but with more songs that actually make it in the pocket. You don't even have to like Future to appreciate the insanity of that level of output. Especially when you take into account that it hasn't even been a full year since he put out his excellent studio album, Honest. In the time since, he's kept busy with a tour, the usual promotional obligations that come with an album, and lots and lots of new music.
In October, Nayvadius Cash dropped Monster, a full-throttle, hard-hitting, sometimes dark and menacing, Metro Boomin-produced mixtape. It's full of standouts. The title track, for one:
"Fuck Up Some Commas" is another, as is the crew-love anthem "My Savages."
The tape blurs the line between the usual Future dichotomy of Trap Banger v. Lovelorn Anthem. Take "Throw Away," a misogyny-heavy song that for all intents and purposes begins as a statement about being a dude and running through girl after girl (the titular throwaways)—you know, a normal rap song. But then the beat shifts, and you realize he's talking about one girl in particular. Maybe the girl. It doesn't get any less gross, though: Mark my words, Imma ball without ya/I came home last night to a menage/got my dick sucked I was thinking about you/I was fucking on a slut and I was thinking about you. You really wonder why she's no longer with you? The woman in question is almost definitely Ciara, his former fiancée and the mother of his son, Future Jr., but amidst the disgusting way he's verbalizing his regret, you can hear a heart in there. Somewhere! The sound shifts from an up-tempo song about fucking other women, to a slow, discordant croon about fucking woman after woman, but really longing for that one woman. He might say absolutely terrible, awful things about women, but the ombre-dreadlocked rapper has feelings. Or at least he can convince you that he might.
Monster could have stood on its own. It's yielded a handful of videos already, and it had enough heft to keep Future talked-about for months. But then in January, he dropped Beast Mode, a nine-song, super-charged collaboration with veteran Atlanta producer Zaytoven that makes the case for short mixtapes. It's less than a half hour's worth of bangers with sparkling, piano-laced beats. Oh, and it has that song about Future casually peeing on a girl.
Future's reflections on women, again, aren't so favorable. (This tape is also full of Ciara-based regret. Both "Real Sisters" and "Just Like Bruddas" are direct shots at his former love. She's clapped back too, with "I Bet.") That's a problem, and a frequent dilemma for me, a woman, who is a fan of a genre that isn't always a such a fan of me. But even so, perhaps to a frustrating degree, it's something I listen to over and over, wanting more, because it's tight and bright and energetic and you can just see Zaytoven leaning over a piano to soulfully skitter out "Just Like Bruddas" (below). Somehow the sound lets you forget the content of the lyrics being spit so deliberately.
One tape was good. Two tapes was great. Then late last week, Future unexpectedly gifted the DJ Esco-hosted tape, 56 Nights.
G/O Media may get a commission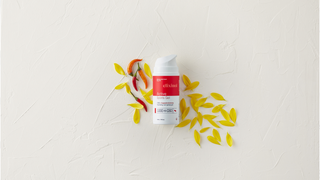 DJ Esco, Future's touring DJ and frequent collaborator, is also the resident DJ at legendary Atlanta strip club Magic City. Esco just went through something utterly terrifying—he was detained in a Dubai jail, and the title 56 Nights is a reference to his time spent locked up. (You should read his harrowing account over at the Fader.) The release date is also a reflection of how hard Future and his crew are working. Esco only returned January 13. Beast Mode came out January 15. 56 Nights dropped on March 20. They did not waste time.
Future works with some big producers, guys who are both talented and in-demand. He certainly benefits from carefully crafted songs by guys who make beats that command attention. Metro Boomin, for example, who's popping up everywhere these days. The 21-year-old Atlanta-based wunderkind is a frequent partner of Young Thug, who he works with under the moniker Metro Thuggin. Zaytoven has been around the block, and is a favorite of guys like OJ Da Juiceman and Gucci Mane. (There is good stuff coming out of Atlanta, now as ever.) Future's also in the same room, so to speak, with the likes of TM-88 and DJ Spinz. It's a chicken/egg thing, here. Is Future following what's hot or is what's hot following Future?
56 Nights not quite Beast Mode, but it's still good, very good even, and when it hits, it hits hard. The beat pummels you in the middle of your chest. The song "Trap Niggas" knocks the wind out of you. Future's suave, purposeful flow over a monastic reverb comes out of nowhere.
The only thing Future has put out in the last six months that was an absolute miss was "Pussy Overrated," a diss track he shared with Wiz Khalifa, a direct shot at their respective exes. It was petty and childish and gross. Also, false, I'm sure, as it's Amber Rose and Ciara we're talking about here. Amber Rose inspired My Beautiful Dark Twisted Fantasy. Ciara dances like this.
Even if much of his productivity has been driven by his relationship woes, a new Future project has popped up every couple of months. That's pretty amazing, and it's even more incredible that almost everything has been quality. Gucci Mane is more prolific, yes—Guwop put out three tapes in one day last week, and he's still in prison. But the difference is those tracks don't reliably land the way Future's do. Future is dunking all over everyone else's output, and probably in a Hermes peacoat, no less. Oh, and he's just promised another tape, Dirty Sprite 2, a follow-up to one of the agreed-upon best tapes he's ever taped. It's already been a good year for Future. It will continue to be a good year for Future. But it definitely won't be a restful one.
Image: Johnny Nunez/Getty