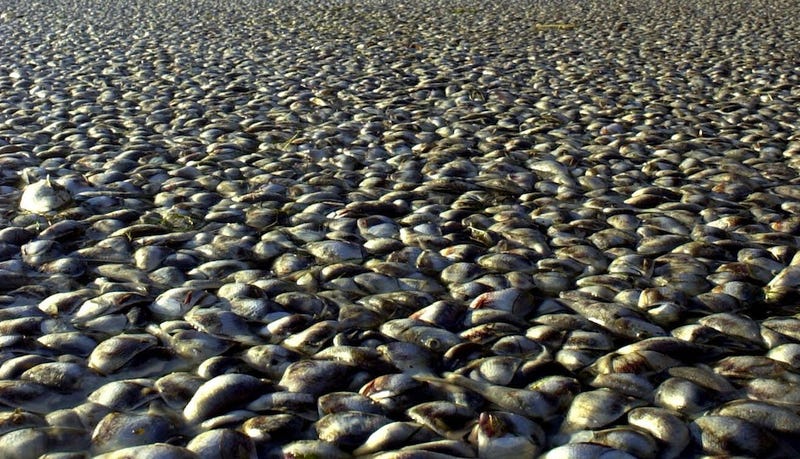 One fish, two fish, SO MANY THOUSANDS OF DEAD FISH.
There's an ordinarily pretty lagoon in Rio de Janeiro, the Rodrigo de Freitas lagoon, where the 2016 Olympics will host rowing competitions. But sometimes pollution and weather conditions compel the lagoon's water to become relatively deoxygenated, and all the fish die and float to the surface. The past week has been one such instance, but the lagoon has had many—the above photo comes from 2000. Poor fish.
Rio tried to clean the lagoon up before national rowing competitions began today, but the city failed. (Moving 65 tons of dead fish takes a while.) So some rowers had to paddle through a gaggle of carcasses. The Olympics never cease to warm the heart.