Though his vital signs are reportedly normal, Texans head coach Gary Kubiak remains in the hospital to undergo further tests today after collapsing at halftime of last night's game. He did not suffer a heart attack, the team announced, and did not suffer a stroke, according to the Houston Chronicle, but is being evaluated for "stroke-like symptoms."
As the Texans left the field, Kubiak went down to one knee, then lay flat on the Reliant Field turf. GM Rick Smith said Kubiak was "light-headed and dizzy." NBC sideline reporter Michelle Tafoya said Kubiak attempted to sit up but was unable, had trouble opening his eyes, and appeared to be in pain.
"I saw him on the ground and I was asking, 'What happened?'  said Texans defensive coordinator Wade Phillips, who filled in the rest of the game as head coach. "That's kind of how it was with everybody, with everybody asking, 'What happened? What happened? What happened?'"
Most of the players were already inside the locker room when they heard the news. "Someone came in and started yelling for a trainer, said Case Keenum. "They said that he had passed out and we were all very worried."
The Texans got the same optimistic news TV viewers did before the second half started: that Kubiak was conscious and the trip to the hospital was "precautionary." "They told us he was all right," Antonio Smith said. "Told us everything that was going on and then we got each other together and 'We got to finish this game out.'"
G/O Media may get a commission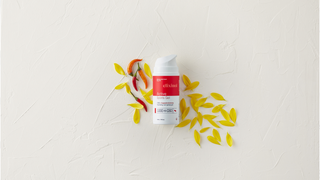 The coaches had to scramble. Kubiak handles the Texans' play-calling, but it was DC Wade Phillips who assumed the head coach reins. Play-calling duties fell to offensive coordinator Rick Dennison in the press box, and as the second half started, a number of Texans assistants had to hustle upstairs to join him.
After the Colts came back from 18 points down to win the game, Phillips would say the shock of seeing their head coach taken off on a stretcher isn't to blame. But it's not crazy to wonder if a new, inexperienced person calling plays, combined with the team having no time to make adjustments at the break, contributed to the second-half collapse.
Phillips, with parts of 11 seasons of experience, appears the favorite to take over coaching duties if Kubiak's absence is an extended one. He's been thrust into the interim role mid-season twicce in his career, but obviously never in the middle of a game. "And I hope I never have to again," he said.