Last week, prompted by the stories coming out about his company, ESPN President George Bodenheimer posted a memo to the in-house intranet outlining — and strongly reiterating — the rules about talking to the media.
Yes, those stories, in particular.
So I don't have it in my possession. I probably won't get it either, since the unholy war currently being waged at ESPN amid the Phillips fallout (and in the wake of the Deasdpin horndog dossier hostage crisis) has left me radioactive to many cooped up in Norby's Palace Of Fun in Nowhere, Connecticut.
Thing is, the attack on ESPN has spread and it turns out some other media outlets are currently in the process of digging up more bodies for display. The peg — if Phillips' consensual relationship with Brooke Hundley had "irreparably damaged" his ability to talk about baseball for the network, what about the others currently (or previously) involved in lascivious affairs?
It would be silly to condemn the company over immorality or for the rampant employee-porking that seems to take place over there — or anywhere, including Gawker Media — but ESPN has opened itself up for more scrutiny — and more embarrassment for its employees — with its sloppy handling of the situation.
G/O Media may get a commission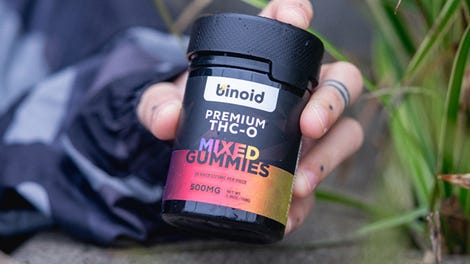 25% Off + Free Shipping
Binoid THC-O Gummies
Sobering reality: what ESPN needs this week, more than anything else, is for Michael Jackson to die again. Stay tuned.