Villanova beat Georgetown 88-56 on Wednesday night, but the score wasn't indicative of how the Hoyas played. They played much, much worse.
Here are a few superlatives from the game: it was Georgetown's worst ever Big East loss. The Hoyas' worst loss against any team since 1974. It was the fifth-biggest Division I rout this season, per Ken Pomeroy. It was Georgetown's seventh straight loss to Nova. And, while this one is more anecdotal, it resulted in what's surely the most patronizing postgame remark from an opposing coach ever:
"Patrick [Ewing] is doing a great job with this program. They're very organized. They know what they want to do." Villanova head coach Jay Wright said.
Villanova shot 60 percent from the field, drilled 17 out of their 33 three-point attempts (compared to 4-for-15 for Georgetown), and completely flummoxed the Hoya offense, holding leading scorer Jessie Govan to only 12 points.
I'll be honest, I watched only until Georgetown got to double digits. This still took 13 minutes, thanks to an 18-0 Villanova run that saw the team go up 31-8. Around that time, Villanova's win probability flatlined at 100 percent and never twitched again. But it got worse after that, somehow. At one point the Wildcats led by 44. In fact, if Villanova hadn't benched their starters in the second half and then subbed in walk-ons for the last three minutes, which allowed Georgetown to score the final 12 points of the game, Villanova almost certainly would've doubled them up.
G/O Media may get a commission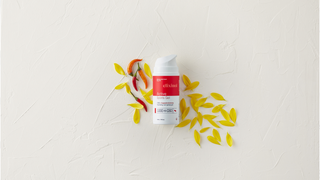 Of course, a year-zero rebuilding team at Georgetown was never going to beat No. 1 Villanova, but the total ruination was enough to hose away any delusions of competence leftover from Georgetown's 10-1 non-conference slate, during which they essentially played a collection of high school teams. Next up for Georgetown are two more home games against fellow Big East bottom dwellers St. John's and DePaul, both of which they've beaten already this season, though St. John's only by a hair. After last night's game it's unclear if Georgetown can win again.