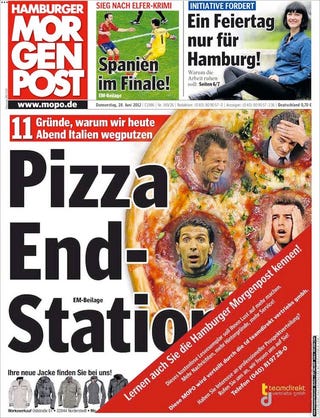 This is the front page of today's Hamburger Morgenpost, ahead of this afternoon's Euro 2012 semifinal between Germany and Italy. It's a thing of beauty, or maybe stupidity. Yes, those are anguished Italian players in the pepperoni slices. Germany is weird.
(The headline would best be translated as "End of the Line for Pizza." The subhed is "11 reasons why we will finish off [eating] Italy tonight.")
Tough words, and tough cuisine stereotyping from a newspaper that has Hamburger in its name.