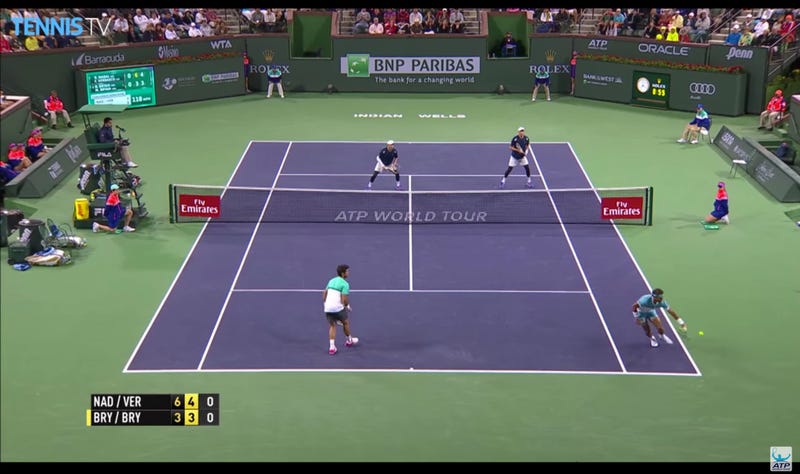 Rafael Nadal is doing some doubles work at the BNP Paribas Open with Fernando Verdasco, and he hit one of the cooler shots I've seen in a while. The two Spaniards lost to Bob and Mike Bryan last night, but not before Nadal hit a series of increasingly difficult backwards lobs to eventually take this point.
Meanwhile, Nadal has denied allegations made by former French secretary of sport Roselyne Bachelot that he faked an injury in 2012 to hide a failed doping test. She told a French TV show that:
"We know that Nadal's famous seven-month injury was without a doubt due to a positive [drug test]. When you see a tennis player who stops playing for long months, it is because he has tested positive and because they are covering it up. It is not something that always happens, but yes it happens more than you think."
Nadal's response? "I heard about the accusations a few times." He's denying everything, and is reportedly considering legal action against Bachelot. Spain's sports minister is also on his side, calling the accusations, "surprisingly frivolous."
---
Contact the author at patrick.redford@deadspin.com.