Your vile protein shakers fill my clean heart with dread.
Casey Johnston, an editor at The Wirecutter and The Sweethome, and author of The Hairpin's Ask a Swole Woman, joined me to talk all about gym and lifting accessories. If the name of Casey's column has a familiar ring, there's a good reason for that: Ask a Clean Person began on The Hairpin in 2011. The Hairpin is an amazing advice column incubator, basically.

Here's what Casey and I covered in this, my 83rd episode:
Two methods for removing rust stains on lifting clothes;
The chemical similarity between rust, perspiration, and sunscreen stains (SCIENCE, YOU GUYS!);
How to clean a pair of lifting gloves;
The rules for caring for your protein shakers;
De-funking a dishwasher;
What to do about chafing, and how to handle stains from chafing balms;
If you guys are looking for that protein powder recommendation Casey and I talked about, here it is.
Over in the bonus episode, I promised my beloved patrons that I would tell the story of my monstrous and beastly behavior on the day I got the call that Esquire was dropping Ask a Clean Person. No spoilers, but it involves getting good and goddamned drunk at the hands of a 26-year-old bartender who I've been lowkey flirting with all summer.
As an aside, AaCP made its debut this week on Offspring, Lifehacker's parenting vertical and I am sooooooo excited about how this all worked out. I know many of you reading this are dads, so send your dad-ish cleaning questions my way please! The Cleancast will continue here at Deadspin as a general interest show, so there will still be an outlet for your non-kid mess questions to be addressed.
G/O Media may get a commission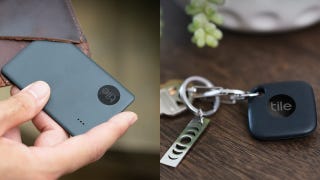 Up to 35% off
Tile Item Trackers
You can subscribe to Ask a Clean Person: The Podcast in Acast, iTunes, PlayerFM, Stitcher and all the other places you'd expect to find podcasts. For bonus episodes and all sorts of other cool rewards, head over to Patreon to help underwrite our show. Got Qs for the pod? Email Jolie with the subject line CLEANCAST.