The NBA season started on Sunday, and the whole thing has been predictably disorienting. Vince Carter is now fat and on the Mavs bench? Who knew?
The most disorienting bit of the nascent, truncated season has been Norris Cole, this guy playing point guard for the Miami Heat. He's averaged 26.5 minutes, and 13.5 points per, in the two Heat wins so far. He shoots a fair amount. More importantly, he's played more than Mario Chalmers has, which means that this guy probably will be a big part of your Miami Heat.
Everyone knows everything about the Heat. We know Chris Bosh's blood type, Dwyane Wade's go-to shaving cream, and LeBron's backup fishmonger. And yet, we—or I, at least—have no idea who in the hell this Cole is. So, using our reportorial instincts, we found some things out.
Cole played four years at Cleveland State University (go Vikings!) in the Horizon League, graduating last spring. He converted to point guard from shooting guard before his junior season. While Cole was there, they made the NCAA Tournament once (in 2009, they upset Jeff Teague's Wake Forest in the first round) and the NIT once twice. In his senior season, Cole averaged 21.7 points, 5.8 rebounds, and 5.3 assists per game. Versatile!
According to his Cleveland State bio page, "Nobody outworks Norris Cole." (FYI.) Cole was salutatorian of his high school class—good egg, this one—and his cousin is Trent Cole, the Eagles' defensive end. Norris could play football too: he was a two-time all-league choice as a quarterback in high school. All of this is only slightly mitigated by his high school being in Dayton, Ohio.
G/O Media may get a commission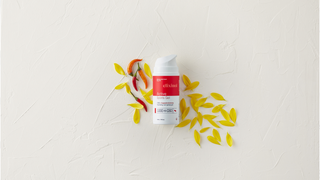 The Bulls drafted him in the first round in June, 28th overall, but they traded him to Minnesota, who traded him to Miami in a flurry of draft-night moves. And now he's here. I feel like we've learned a bit about Norris Cole, don't you?