Art museums in Pittsburgh and Milwaukee have made what's become an annual bet: a loan of one their more famous pieces to the Super Bowl winning city. This gives us a chance to critique small-town art museum collections.
Obviously, it's a disappointment that the Jets and Bears were knocked off, because the Met and the Art Institute could bring some heavyweight muscle to this little wager. But let's see how the contenders stack up.
Pittsburgh's Carnegie Museum of Art is rather underrated as far as the nation's collections go, and as a display of the breadth of their collection, they're offering up Renoir's Bathers with a Crab. One almost wishes they'd go with one of their numerous John Singer Sergeants or Winslow Homers, eminently American works for an eminently American event like the Super Bowl. But the Renoir is no small potatoes.
Not to be confused with Three Bathers with a Crab, currently on display in Cleveland (as if you didn't know), it's an excellent example from his 1890s phase, when he had moved away from the Impressionist movement toward a more formal technique. Still, this piece shows a whimsy characteristic to his career. While nudes were one of his favorite subjects, the Milwaukee Art Museum shockingly doesn't own a single Renoir nude. This could be a huge coup for them.
G/O Media may get a commission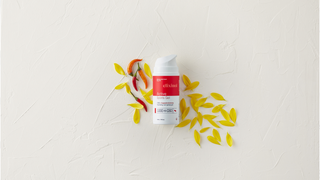 The Milwaukee Art Museum is standing in for Green Bay, whose Neville Art Museum focuses more on photography. They're anteing up Gustave Caillebotte's Boating on the Yerres. The Yerres River was one of his favorite subjects, as his family summered there in his childhood. It's a serene, almost photographic-from-a-distance picture of his idealized boyhood, and his naval engineering background surfaces in the distortion of the vertical axes in their reflections on the river. Interestingly, much like Renoir's late period, Caillebotte's works were considered more realistic than his contemporaries.
A gorgeous piece, but it lacks the name brand cachet of the Renoir. We wouldn't expect the football fans of Pittsburgh to know their Caillebottes from their Guillaumins. If one were a betting man, we'd advise them to take the Steelers and the Points; Pittsburgh has much more to lose.
Sadly, neither work of art stands up to the wagers of last year, when a massive JMW Turner landscape went up against one from his inspiration, Claude Lorrain. I do hope New Orleanians enjoyed their loaned Turner as much as we do.