This is the story of a bar with a modicum of computer knowledge, and a dream. That dream: to watch the Buccaneers get massacred, even though the game wasn't sold out and therefore not shown on local Tampa television.
Despite there seemingly being more Steelers fans than Bucs fans, Raymond James Stadium was a few thousand souls shy of capacity yesterday. That means a local blackout, which means any Tampa Bay-area residents who cared enough to watch, but not to actually go to the game, were shit out of luck.
(This was probably a good thing in the end. When one quarterback named Josh is getting benched for another, things aren't going well. And Troy Polamalu was intercepting passes even when he wasn't in the game.)
But true fans can't be denied. At O'Brien's Pub in Tampa, it was a simple matter of doing what we all already do when our game's not on: finding one of the many websites that offer streaming video of sporting events, and hooking it up to the bar's TVs.
It wasn't the best picture in the world, but we got to watch the game," said Bernie O'Brien, the bar's owner. "They were happy the game was on."
G/O Media may get a commission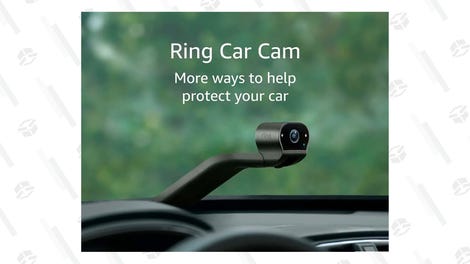 We ran this same racket at Deadspin HQ during the World Cup, commandeering one of the conference room monitors more often used for Nick Denton's PowerPoint presentations. (That's what he does, right? I'm never invited to the meetings.) But we've always been hesitant to publicize the method, since these too-good-to-be-legal streams usually aren't, and we selfishly want to keep them to ourselves rather than risk getting them shut down.
Nice going, Tampa Trib.
Tampa bar shows Bucs game, despite blackout [Tampa Tribune]