Giannis Antetokounmpo, the 22-year-old Milwaukee star who keeps improving his freakish set of skills, hit a new high last night in a 113-110 win over Portland. Antetokounmpo dropped a career-best 44 points in a dramatic contest, announcing his full transformation from fascinating beanpole of potential to unstoppable force of nature.
But the most important stuff came in the last 30 seconds, where Antetokounmpo made both the most important offensive and defensive plays of the game. First, after some tough guarding, he knocked the ball away from C.J. McCollum, then flew down the court to put home a lead-taking slam.
Then, on Portland's final possession, Antetokounmpo went straight up at the rim against a fellow young stud, Jusuf Nurkić, rejecting him cleanly to seal a win with those impossibly long arms.
(One could note here that those plays were partially necessary because Giannis missed two free throws with 31 seconds left that could have given his team the lead before the McCollum steal, but because of what came after, those misses will be quickly forgotten.)
G/O Media may get a commission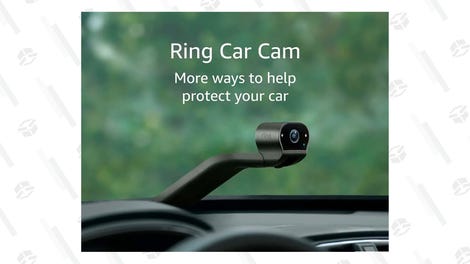 But Antetokounmpo's performance, as triumphant as it was, was bittersweet, and afterwards, his mind was on bigger things. Antetokounmpo's father, Charles, died suddenly of a heart attack last month, and Giannis dedicated the game to him.
Additionally, Giannis's teammates awarded him the game ball, which he then inscribed.
If you can't make it out, it says, "This is for Daddy. We got a win tonight. I had 44 points"