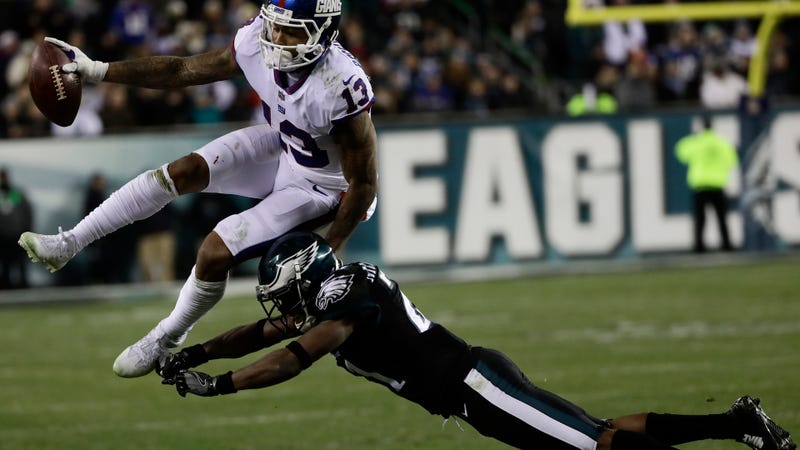 After falling behind early—the first three series of the night were a Giants three-and-out, an Eagles touchdown and a Giants pick-six—New York still managed to come from behind to make Thursday night's game competitive. But as the Giants pushed down field for a potential game-winning drive in the final minute of the fourth quarter, Eli Manning had his third interception of the night, and the Eagles won 24-19.
The Giants' loss clinched the division and the no. 1 spot in the NFC for the Cowboys.
Giants wide receiver Odell Beckham, Jr. had a beautiful night with 150 receiving yards, but it wasn't enough to boost the Giants. An inconsistent night from Manning, with 38 completions on a franchise-record 63 pass attempts, was too much to overcome. Two of his three interceptions were at the hands of Eagles safety Malcolm Jenkins:
The Giants currently hold the top wild card spot, with their season finale at Washington next week.