Since tedious analysis is the stuff of "power rankings," each Monday NHL Closer writer Greg Wyshynski uses a form of universal expression: Success in terms of beer. Before we get to the hockey equivalent of a girly slap-fight, welcome to The Brewmeister Ratings...
Winner No. 1: Washington Capitals Since all the conditional kvetching about Ovechkin's candidacy for the Hart Trophy went out the window when the Capitals won the Southeast Division on Saturday night over Florida, let's indentify the next potential affront to common sense: If Bruce Boudreau doesn't get coach of the year for Frankensteining the Caps with a 37-17-7 run, solving their special teams nightmare and being the most affable postseason underdog D.C.'s had since Jim Larranaga ... I'm going to kick a damn puppy. The Beer They'd Be: Perfectly poured Dominion Oak Barrel Stout, served by lovely Food Network pixie Giada De Laurentiis ... after she's finished crushing tomatoes like Cristobal Huet crushed the hopes and dreams of Carolina fans.
Winner No. 2: Montreal Canadiens. Lost amid all the wackiness in the Wales Conference near the end was the fact that Montreal went on a rather torrid 8-1-1 streak (despite missing Saku Koivu) to capture the top seed and earn a first-round bye...errrr, a date with the Bruins. Some teams choose to lease ass, depending on how it fits their lifestyle; Montreal, on the other hand, chose to own Boston's ass this season, probably for the tax advantages. Bruins GM Peter Chiarelli said "We have to face up to slay the dragon"; never a good sign when management starts using Matthew McConaughey dialogue from "Reign of Fire" as pre-series motivation. The Beer They'd Be: An ice cold Stella Artois that some Canadiens rookie stole from a woman in a Tampa Bay bar because he claimed it was his actually girlfriend's beer. (Insert jerk-off hand motion here).
Loser No. 1: Vancouver Canucks. When Canucks fans aren't continuing to determine whether to demonize Roberto Luongo's newborn daughter as the cursed spawn that caused Vancouver to miss the playoffs, they're offering weepy tributes to Trevor Linden, whose career may be over now that Vancouver completed a 1-7 flop to end the season. My boys at the KB offered this obituary: "The Canucks will be fondly remembered by the Nashville Predators for their ability to blow two-goal leads. Another close friend, the Colorado Avalanche, will recall the Canucks for their love, trust and support in getting Peter Forsberg's season on track." Ian Bell, meanwhile, looked to the future and the potential return of Ducks GM Brian Burke to save the franchise: "...if he does, he's got a lot of house-cleaning to do. He might want to start by burning the locker room to rid us all of the stench that was the 2007-2008 season." The Beer They'd Be: An overpriced specialty brew that no longer lives up to the hype, and that you regret keeping in your house for as long as you have; or, the beer equivalent of Markus Naslund.
Loser No. 2: Carolina Hurricanes. When you lose a game in which you have a 9-to-nothing power play advantage, that's one thing. When the playoffs are on the line and you are defeated by a team on your home ice for the first time since 2002, that's another thing. But when the embarrassment of missing the postseason cut is so intense that your own fans begin rooting for the Penguins in the playoffs, you've clearly done irreversible psychological damage to the ones that love you the most. Luckily, the Hurricanes were eliminated on the same night the Tar Heels lost by 18 points to Kansas, so only about three or four people actually gave a shit in Carolina. The Beer They'd Be: A six pack of Natty Light crushed by 500 mobile homes in the parking lot of a NASCAR race.
G/O Media may get a commission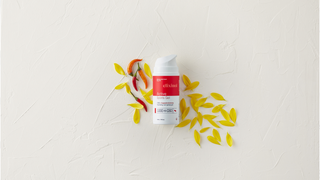 I Really Don't Care About Yesterday's Meaningless San Jose/Dallas Game, But This Photo Happens To Be The Tits.
In Other Life-Altering Action Yesterday. The final pieces of the playoff jigsaw puzzle were put in place (rather than eaten by a cat, which is my unfortunate lot in life) after yesterday's games. The Flyers shut out the Penguins, 2-0, to earn a classic Patrick Division showdown with the Capitals in the first round. Is there still time for the Flyers to move back to The Spectrum and for Washington to rebuild the Cap Centre before Game 1? Meanwhile, Sidney Crosby didn't play for Pittsburgh, who will face Ottawa in Round One; but that didn't stop Flyers fans from unloading their snark in his absence. Yes, the same fans who will cheer Danny Briere for the next seven years are calling Sidney Crosby a whining pussy. Wrap your brain around that. ... Colorado topped Minnesota, 4-3 in the skills competition, to earn a first-round battle with the Wild. The game featured a bizarre OT fight between Marion Gaborik and Ian Laperriere. As Tapeleg noted, Lappy didn't even take off his gloves, making this like a professional pillow fight. Should be a fun series, though. ... Tkachuk scored his 500th career goal as the Blues beat the Blue Jackets. Apropos of the rest of his career, it was a meaningless empty net tally to end a non-playoff season. I'm not sure how the 'Chucker celebrated, but I bet it involved bacon grease. ... Finally, the Devils earned home ice against the Rangers in Round 1 with their first win against the Blueshirts this season. Granted, it was in a bullshit overtime carnival game, but beggars can't yadda yadda. Anyway, this first-round series will bring the ugly; you know things are intense when the AP spends as much time photographing fan battles in the stands as it does players on the ice:
* Just a note that we'll be previewing each series here on Deadspin over the next three days; The Four/Fives are up first this afternoon.
* Steve Lepore presents a clear and concise guide to U.S. national television coverage of the first round. From the looks of things, Sidney and Malkin aren't enough to overcome the unstoppable momentum of "who gives a flying fuck about Ottawa"-ism. [Eye on the Media]
* Five ways for Sabres fans to get through this difficult time in their lives. And yet no mention of freebasing five-alarm wing sauce or pointing and laughing at the nearest Leafs fan. [Battle of NY]
* Cool Stanley Cup commercials by Versus, including one told from the perspective of a garbage can pummeled by a disgruntled hockey fan. Dad? [Versus]
* Speaking of the Buck Huntin'/Cage Fightin'/Dennis Miller Fire'n channel, here's a rather lengthy defense of the NHL's decision to remain with Versus. "Has ESPN even marketed the game? Let's be honest here you would hear about hockey as being the ugly stepchild of the other major sports. How can ESPN promote a sport when it's own columnists, writers, TV hosts berate it for being awful etc." [Straight Up Homey Sports]
* Spector uses some hindsight magic and breaks down the best and worst UFA signings from last summer. Which is another way of saying, "Michal Handzus is teh suck LOL!" [Fox Sports]
* Finally, it's good to see that Canadiens fans have their expectations grounded in reality and their exuberance held well in check. With that in mind, here's a video that intercuts clips of Carey Price with Jesus Christ. Say, that's not the Cup of a carpenter...