Glen "Big Baby" Davis, arguably the most entertaining player on the Celtics 2010 Finals roster, was arrested in February on seven counts of marijuana possession and distribution.

Davis was staying at a hotel in Aberdeen, Md. on Feb. 7; when the hotel owner picked up the oh-so-familiar scent of weed coming from Davis's room, he knocked on the door. According to the police report obtained by WMAR, Davis told the owner to "Fuck off," and refused to answer the door, prompting the owner to phone police. In the police report's "statement of probable cause," the responding officer wrote that when they arrived, the hotel owner gave the police permission to enter the room Davis was staying in. WMAR reported that police said Davis also provided written consent to search his room.
The police discovered a quarter-pound of weed, about $92,000 in cash, and a ledger that cops believe lists names and amounts of money owed by those people for said weed. Through his lawyer, Davis maintained his innocence when contacted by WMAR.
The last time Davis played in an NBA game was back in 2015—before that, he had a fun eight-year career as a massive guy with astonishingly quick feet and soft hands, contributing to both the 2008 Celtics title team and the 2010 runner-up squad; he moved on to Orlando in 2011 before joining his final NBA team, the Los Angeles Clippers, in 2014. While he's going through a tough time now, Davis will always be the big droolin' baby that put Lamar Odom in the spin cycle and bodied the hell out of Pau Gasol.
Davis is expected in a Bel Air, Md. court room in April.
Update (7:17 p.m. ET): Davis issued a response to the charges on his Instagram on Saturday afternoon, telling his fans "don't believe all that shit on the internet" and claiming the money was the product of, "a whole lot of jump shots."
G/O Media may get a commission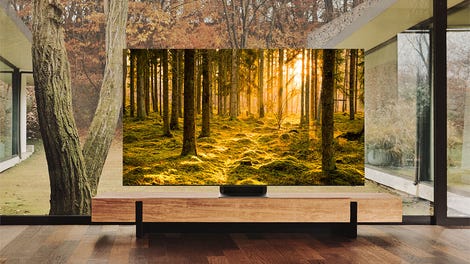 Up to 40% off
Samsung Smart TVs