QPR aren't very good. In fact, they're quite terrible. They have the Premier League's second-worst points-per-game rate, have given up by far the most goals, and look generally incompetent performing many of the duties usually required of an EPL-quality club. But goddammit if they aren't the most entertaining side among the drearily boring relegation threats, and mainly for that reason, we're hoping they can bungle their way into safety.
The team itself makes the best argument for why you should pull for them. Here are the results of their last four matches: Crystal Palace 3-1 QPR; QPR 1-2 Everton; West Brom 1-4 QPR; Aston Villa 3-3 QPR. Notice something there? A whole lotta scoring.
In 12 of the Hoops' 32 league matches, QPR and their opponents have combined to score at least four goals. They've conceded 58 times while scoring 38 goals of their own, which combined gives their matches the highest number of total goals in the entire league. And aren't goals what we're all here for?
The best part about QPR is that they are the rare team that combines atrocious defending with pretty effective attacking. Tracking backward, they are a complete mess and allow their opponents an EPL-high 16 shots per game. Their closest company near the top of the shots-allowed table are fellow dumpster dwellers Sunderland in second, Leicester in third, West Ham in fourth, and Burnley in fifth.
However, the Londoners separate themselves on the other side of the ball. Their average of 14.3 shots taken per game is fifth in the league, only behind four of the current top five clubs in the points table. These guys know they're prone to coughing up multiple goals every time out, but instead of sitting deep and trying to aid their practically non-existent defense, they've decided to charge recklessly in the other direction looking for a little glory of their own.
G/O Media may get a commission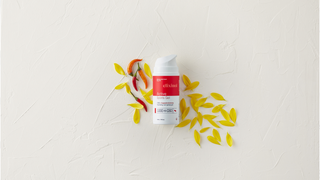 QPR's attack is extremely basic. They gain possession of the ball and look to punt it forward as soon as possible. The Hoops don't care about possession (they average the fifth-least time on the ball), they don't care about passing accuracy (where they are third-worst), and they play more long balls than anyone. Most of these hoofed passes are aimed at old man Bobby Zamora's head, where hopefully he can knock it down in the path of Charlie Austin. Austin can then lay the ball off to one of the midfielders and run towards the box, where he performs his only (though exceedingly valuable) talent: scoring goals.
Austin has been one of the surprise performers this season thanks to his knack for scoring. The 25-year-old Englishman's 17 goals are just two behind league leaders Diego Costa and Harry Kane. He really isn't good at anything other than shooting and scoring, as this visual representation of his stats shows you:
Still, watching his movement and the quality of the shots he's able to crack off towards goal hints that he isn't in the midst of a completely fluky run; he has real talent, if only for the kind of lower-mid-table club QPR aspire to be.
Yesterday's barnstormer against Aston Villa was a perfect example of the typical QPR match. The R's twice had the lead in what was a crucial game against another relegation-battling team—including a 3-2 advantage with only 12 minutes left in regulation. Rather than try to protect those priceless three points, though, they played the only way they know how: balls to the wall.
They ended up sharing a useful but probably insufficient point thanks to a Christian Benteke hat-trick and their inability to do more than try to maybe prevent the other team from running roughshod over their back line, but that doesn't really matter. What does matter is that a match between two clubs way down in the table about two or three weeks before the real panic sets in was a blast to watch. And that's largely because of how QPR play.
There aren't many good reasons to favor any one team over another in the relegation race—especially for American fans who've hopefully picked a more stable contender to root for rather than the chaff padding the bottom of the league. You might've wanted Stu Holden to remain in your field of vision back before he'd fully transitioned from tantalizing America soccer prospect to heartbreaking injury tale, or you might've appreciated Norwich's commitment to expansive play during their stint in the top division a couple years ago. Just as likely, however, is that you don't regularly have any particular inclination towards Burnley or Reading or Wolverhampton or any of the other once and future clubs whose only ambition is to suffer one or two fewer shellackings than the next three teams down the rankings.
For us neutrals, then, there's only one thing we can hope for from the bottom feeders—that they aren't boring. The safest path to Premier League safety involves stodgy defending and the odd careful counter, predicated on the idea that scoring zero goals yourself in an effort to keep a clean sheet will result in more points than leaving your own half and trying to score a couple. It's probably the correct way to go about things, but when those defensive-minded clubs don't end up with one of the 17 chairs when the music stops, not many are sad to see them sent down a level.
QPR, for better or for worse, actually try to entertain. They know they aren't going to hold many opponents scoreless, and focus on what they can do pretty well and go out and attack with everything they've got. They've spent money on big-name managers (unsuccessfully) and on big-name players (also largely unsuccessfully—and another reason to pull for them is the lingering threat of a triple relegation should they find themselves in the Football League's hands) and have dedicated themselves to getting some damn goals.
By the looks of the odds, it really will take the grace of God to keep QPR in the Premier League for next season. But the sacrifices they've made in the name of fun should've earned them a couple breaks by now.