Julian, Julian, Julian. I had such fucking hopes for you.
Fresh off a disastrous loan spell at Hamburg last season—where he was expected to be at least a solid rotation option and if everything clicked possibly develop into a week-in, week-out starter, but instead only played 112 minutes with the first team before getting sent down to the reserves floundering around in the German fourth-tier—the 20-year-old American finds himself at a crossroads of sorts.
A highly-regarded youngster in the Bayern Munich system just a couple years ago, Green faces the problem of being in between worlds: too talented and in need of experience to slum it with the reserves, yet nowhere near good enough to snatch away more than a handful of league minutes from the deepest attacking midfield on Earth. It was always a longshot for him to make it at Bayern, but the platform and training he could get there was supposed to spring him onto bigger and better things.
His Hamburg debacle was the first red flag that maybe Green wouldn't reach his potential for club and country. Today we got another one: rather than seeking another loan move or possibly even a permanent transfer to a club with a wing depth chart a little less stacked, he will instead stick around in Munich; not with Bayern proper, but with Bayern's fourth tier-dwelling U23 team.
ESPN FC has translated an interview Green's agent gave to German soccer mag kicker, explaining the midfielder's plans for the coming season:
Green's agent Roman Grill has confirmed that the winger "will remain at FC Bayern."

Grill added: "He's got a task here with the second team."

Katharina Schrott of acta7, Green's representatives, told ESPN FC."The decision is final. Julian Green wants to assert himself at his hometown club FC Bayern.

"With this motivation and perspective in mind, he will give it his all also in the under-23s. Another loan or even a transfer is out of the question."
G/O Media may get a commission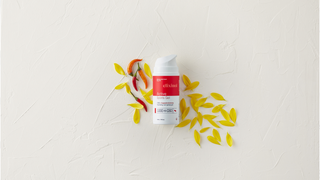 This is not good. Remember, just last season at the tender age of 19 he was believed good enough to fight for a starting spot on a Bundesliga team. And while 20 is still pretty damn young, he needs to be playing regularly against competition higher than the fourth division.
The announced plan to stay could just be posturing. Just a few months ago, Green's agent was hyping up supposed worldwide interest in his client's services from right there in the Bundesliga and even stretching all the way to MLS (*sigh*). By declaring his intention to stick around, Green's people could be pressuring for a final decision from Bayern, hoping the club either commits first-team opportunities to Jules or sells him off while he still retains some modicum of promise. A less cynical reading could also be that Green really wants to make it happen at Bayern and will try to kill it in the reserves so that Pep Guardiola will have no choice but to give him run with the big boys, either this season or next.
Still, we can't shake the feeling that this is bad news. Most USMNT fans were ecstatic at the Green capture, believing that for once we had a young player well on his way to making a name for himself with one of the premier clubs in the sport. However, youth prospecting being the crapshoot that it is, no one could be certain whether Green was the real deal or another Freddy Adu. It's way too early to declare one way or the other, but the signs are not pointing in the right direction.
[ESPN FC]