Normally, it'd be big news that a bunch of players, having finished up their final rounds at Chambers Bay, are blasting the conditions of the course, especially the greens. But they've been doing it all weekend. Sergio Garcia compared it to playing basketball without a backboard. Henrik Stenson said it was like "putting on broccoli." Rory McIlroy said that was wrong, it was more like putting on cauliflower, broccoli is at least green. Even Gary Player called in to declare this U.S. Open "the most unpleasant golf tournament I've seen in my life."
Have opinions softened now that players have 72 holes of evidence? They have not.
Unlike Kirk's round dismissal, most of the criticism focused on the putting surfaces. On Sunday, Billy Horschel didn't even wait to finish his round to show viewers what the greens were up to:
Horschel apologized for his behavior on six, but in the clubhouse, he let loose:
"These greens aren't very good. I'm not going to hold my tongue on this. It's very disappointing to hold a championship tournament on greens like this. We're not looking for perfection, but they're surely not very good. I think a lot of players, and I'm one of them, have lost some respect for the USGA and this championship this year for the greens."
G/O Media may get a commission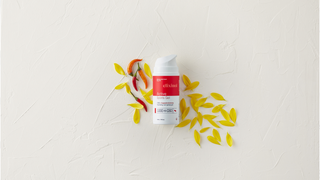 But leave it to Ian Poulter, who criticized the course two months ago before he ever saw it, then promised he would hold his tongue until after the tournament, to more than live up to expectations. Poulter posted a photo of the green surface to his Instagram, along with a screed:
I look forward to congratulating the 2015 US Open Champion very soon, I simply didn't play well enough to be remotely close. This is not sour grapes or moaning or any of that crap. It simply the truth. Mike Davis the head of the @USGA unfortunately hasn't spoke the truth about the conditions of the greens. I feel very sorry for the hundreds of greens staff who spent countless hours leading into this week and this week doing there best to have it the best they could and I thank them for that. But look at the picture. This was the surface we had to putt on.

It is disgraceful that the @USGA hasn't apologized about the greens they simply have said. "we are thrilled the course condition this week." It wasn't a bad golf course, In fact it played well and was playable. What wasn't playable were the green surfaces. If this was a regular PGA tour event lots of players would have withdrawn and gone home on Wednesday, but players won't do that for a major.

They were simply the worst most disgraceful surface I have ever seen on any tour in all the years I have played. The US Open deserves better than that. And the extra money that they have [earned] this year from @FoxSports, they could easily have relayed the greens so we could have had perfect surfaces. Simply not good enough and deeply disappointing for a tournament of this magnitude. I don't like it when people lie on camera to try and save face.

And to all you fans that paid good money to try and watch us play golf but couldn't see anything on most holes because it wasn't possible to stand on huge slopes or see around stands, I apologize and I'm sorry you wasted your money traveling to be disappointed. I hope we all learn something moving forward to not have these problems in the future. Happy Fathers Day.
Many of the course's more vocal critics went out of their way to note that their performances—generally disappointing all around—weren't the reason they were tearing into the greens. But, of course, if you watch that scrub lay low every competitor, if, like Jordan Spieth, you stood there and watched Dustin Johnson choke away a chance to win on 18 with a three-putt, maybe you consider the greens your ally. Maybe their horrid condition gives you something to be even prouder of. "We conquered golf's hardest test," Spieth said.