The NBA trade deadline is coming up fast—tomorrow, at 3 p.m. EST—and we've now got one very big name to watch: Goran Dragic, who reportedly told the Suns he won't be re-signing with Phoenix this summer. That means if suddenly screwed GM Ryan McDonough wants to get anything for the star point guard, he's going to need to do so in the next 30 hours.
USA Today's Sam Amick has the report, which was undoubtedly leaked by Dragic's camp since he's the only who stands to get what he wants out of this becoming public:
According to two people with knowledge of the situation, the representatives for the Phoenix Suns point guard told team officials in a Tuesday meeting that he has no plans to re-sign in Phoenix this summer as a free agent.

[...]

The main issue, according to one of the people, is that Dragic wants to run his own team with the kind of freedom and support given to someone such as Stephen Curry of the Golden State Warriors. The decrease in production this season, as he sees it, is directly tied to the decrease in time spent as the lead guard with the host of ballhandlers that surround him. Dragic is averaging 16.2 points, 3.6 rebounds, 4.1 assists and 33.4 minutes per game this season.
Dragic co-existed with Eric Bledsoe last season, and had a career year. But the addition of Isaiah Thomas has seen Dragic's minutes decrease, and nearly every counting stat along with them. Dragic's going to get paid this summer, but he knows he's more valuable in a place that's going to let him run the point, not share it with two other guys.
So who's in play? Adrian Wojnarowski reports that Dragic's agent gave the Suns a list of preferred destinations that includes the Knicks, Lakers, and Heat. The Rockets are not on his list, but Houston is still making a push for him. Additional reports have the Kings and Celtics in on Dragic, and both certainly have assets to trade.
G/O Media may get a commission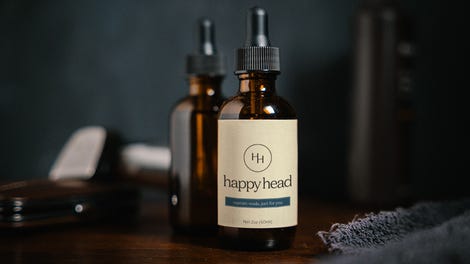 But how much can Dragic fetch? He's made clear that he can be had in free agency in just four months, so why would anyone give up value when they know the Suns will take anything or get nothing? (Yes, the Knicks once screwed this situation up, even when everyone knew the player in question only wanted to play there. So don't rule out anything.) Dragic going public has put the Suns, eighth in the West and slumping, into a tough spot and a powerless bargaining position. And what's worse for them, everyone knows it. For Dragic, it means he's getting out of town as soon as possible. It's just business.