On August 1, The Toledo Blade published a story about Gordon Gee, Ohio State's president, and likely the most prominent university president in the country right now. The article says that Gee's enthusiasm for the Buckeyes extends to hands-on football recruiting:
Gordon Gee, the charismatic bow-tied chief executive of Ohio State, met with Bosa, his younger brother, and their parents for a half hour.

"If you come here, you have to go to a frat party with me," Gee playfully told the recruit, recalled Bosa's mother, Cheryl.
The story quotes an e-mail exchange between Urban Meyer and Gee (Gee asks, "How can I help get [the recruitment effort] across the goal line?") and finishes with a back-and-forth from those exchanges:
"I know how hectic your schedule was for all of the Spring Game activities," Meyer wrote to Gee on April 23. "But you taking time to personally meet with our key recruits will go a long way in establishing and building relationships with the recruits and their parents."

"You, your coaches, and team are on fire," Gee replied. "Thanks for letting me be part of the effort."
Nice, right? It's not unpleasant to think of a goofy bow-tied fellow clapping the back of some 18-year-old recruit and telling him that Columbus is the place to be. Until you realize how much that bow tie cost, where the money came from, and where none of that money is going. The Dayton Daily News looked into Gee's expense reports and published their findings last week. Some highlights:
Those records show Gee stays in luxury hotels, dines at country clubs and swank restaurants, throws lavish parties, flies on private jets and hands out thousands of gifts — all at public expense.
The university spends tens of thousands of dollars alone branding Gee around his signature bow ties. Since 2007, Ohio State has spent more than $64,000 on bow ties, bow tie cookies and O-H and bow tie pins for Gee and others to distribute, the newspaper found.
The university picks up the tab for thousands of dollars for flowers Gee sends to politicians and staff members, annual airline club memberships for the president to work in quiet when he travels, and concert, basketball and football tickets that he can use as he sees fit.

His contract and university policy provide him with up to $20,000 a year in financial planning and tax preparation, a car for business and personal use, a fully staffed residence, and authority to charge to the university the cost of business breakfasts, lunches and dinners.
Gee, divorced from his second wife and widowed from his first, lives alone in the university-owned Pizzuti House in Bexley, a 9,600-square-foot mansion that the university remodeled for $1.3 million and then stocked with $673,000 in artwork, decorations and furnishings. European antiques, Persian rugs and a $532 shower curtain for the guest bath were among the amenities purchased for the house.
G/O Media may get a commission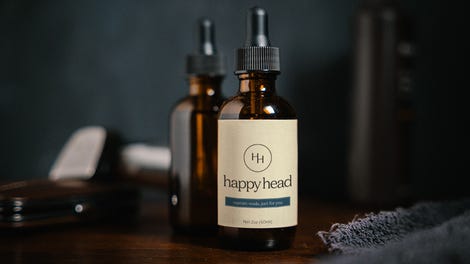 Where do you even buy a $532 shower curtain? There's a whole bunch of other stuff—how about 16 limo rides over two years at $600 per? $813,000 on tailgating, somehow?—but in fairness, the signs aren't all bad: Gee often donates his bonuses back to the university, his (huge) salary is not paid with student tuition, and it's easy to argue that his expenditures have come back to the school many times over in funds raised by Gee himself.
But that stipend proposal from this summer—the one that would give $2000 per year to student athletes for miscellaneous expenses and which "came out of the [NCAA] retreat last August" that included Gee—hasn't come to fruition, and may have been tabled permanently. Gee plays a large part in recruiting student-athletes, and he also plays a huge part in spending university money on pointless crap. NCAA bylaws insist that money doesn't go to the athletes, and so in some sense, Gee's spending does what it can to bolster the program. But until the rules against compensating student-athletes change, there will be some disconcerting juxtapositions between, for example, football players expelled after trading gear for tattoos, and the well-heeled, seemingly frivolous exploits of the president that helped recruit them.
Ohio State's Gee Whiz In Recruiting [The Toledo Blade]
OSU President Expenses In The Millions [The Dayton Daily News]