On Monday, Rae Carruth released a 15-page letter, with an added page as an introduction, and gave a phone interview to WBTV in Charlotte, North Carolina. The former Carolina Panther has been in prison since his 2001, when he was convicted for conspiring to murder the mother of his child. Enough time has passed since then that it's worth remembering the sheer brutality of what led to Carruth's conviction. Cherica Adams was shot while she was eight-months pregnant and inside her car; during the trial, the gunman said, "She was screaming. She was drowning in her own blood."
Adams died a month later after giving birth to Carruth's son, Chancellor Lee Adams, who was born with with cerebral palsy. During his trial, prosecutors said that Carruth ordered the killing because he didn't want to pay child support.
Carruth is scheduled to be released from prison this October. His son has been raised by Adams' mother, Saundra Adams. Various publications have, over the years, profiled Saundra and Chancellor Lee Adams and their life together.
In his recent letter and phone call, Carruth said he was apologizing "for the senseless act that led to the death of your daughter," accused Saundra Adams of telling lies to reporters, and added that he wants a relationship with his son. Yes, the child whose mother he was convicted of conspiring to murder—and whose cerebral palsy is connected to his traumatic birth.
G/O Media may get a commission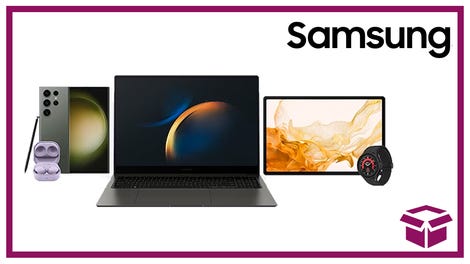 24 hour deals
Discover Samsung - Daily Deal
After the letter and phone interview came out, Saundra Adams spoke with the Charlotte Observer and assured that Carruth would not have legal custody of Chancellor.
"I've forgiven Rae already, but to have any type of relationship with him, there does have to be some repentance," Adams said. "And I think this opens the door. But I can say definitively he's not ever going to have custody of Chancellor. Chancellor will be raised either by me or, after I'm gone, by someone else who loves him and who knows him. He will never be raised by a stranger—someone he doesn't know and who tried to kill him."

... "He's not going to have custody of Chancellor. The law is on my side on that one. Rae tried to have Chancellor murdered—plus he's a perfect stranger (Carruth and Chancellor have not seen each other since Chancellor was a baby). I'm not even mad about the idea, because it's not going to happen. I am not going to waste my emotion on it.
Saundra Adams told WSOC that Carruth's parental rights "were extinguished, terminated" when he was found guilty. She added in a video posted online by the Observer that she has a plan in place for other family members to take care of Chancellor Adams if something happens to her.
Carruth did not send the letter directly to Saundra Adams. She eventually got a copy if it and, per the Observer, "disputes many parts of it."
You can read the full letter below.