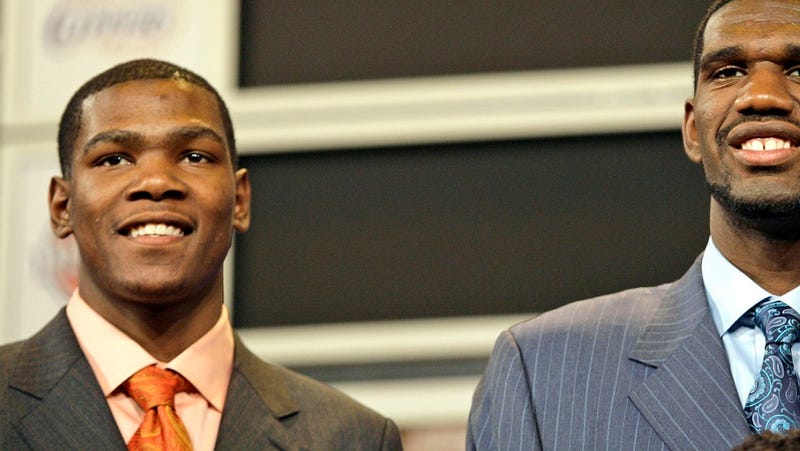 Tonight perpetual pine-rider Greg Oden, who was picked ahead of Kevin Durant in the 2007 NBA Draft, logged his first minutes in an NBA game since 2009. The Heat put him on the floor for almost four solid minutes. Oden, who was picked ahead of a guy who has scored more than 12,000 points in 460 career games, apparently left the floor under his own power and was able to observe the remainder of the game from the safety of bench area.
The maths by CBS Sports say Oden, who was picked ahead of a 50-40-90 superfreak who has led the league in scoring three of his six years as a pro, went 1,418 days between NBA games. Not that this really counts, as it is preseason. His true career total still stands at 82 game appearances.
Oden, who has averaged a respectable 7.3 rebounds and 9.4 points in the mere 22 minutes per game in which he has played, and who in any event doesn't deserve those glass knees, scored two points and pulled in two rebounds and turned the ball over twice. May he reach the regular season intact.
Greg Oden plays in an NBA game for the first time since 2009 [CBS Sports]
Photo credit of Kevin Durant and Greg Oden: AP