The Memphis Grizzlies came into last night's slate of NBA action riding an 18-game losing streak and with firm command of the NBA's tanking crown. Surely no team can match the raw, losing prowess of a Grizzlies squad that routinely and intentionally plays JaMychal Green and Jarell Martin next to a traditional center. Face a team this committed to losing in combat, and be prepared to be put to the sword. Or the opposite? What I'm saying is the Grizzlies are going to lose no matter how hard you try.

But wait, come now the Chicago Bulls, a team so shameless in its attempt to lose on purpose that it recently received a warning from the NBA about resting perfectly healthy players. The Bulls responded to that warning by reinserting Robin Lopez and Justin Holiday into the starting lineup for a game against the Pistons. The Bulls took a five-point lead in the first quarter and then sat them for the final three quarters. A worthy challenger, in other words.
The Bulls and Grizzlies met in Memphis last night, and what resulted was a truly stunning battle of losers. The Grizzlies started the game on the back foot, with actually functional basketball player Tyreke Evans back from injury and in the starting lineup. But they wisely countered any burst of energy Evans might have provided by tossing him into a lineup featuring two power forwards in Green and Martin, a small forward in Dillon Brooks, and Marc Gasol at center. Everyone in that lineup played at least 30 minutes, but they actually managed to go plus-6 during their time together on the court.
Ah, but it takes more than just a busted starting five turning in a surprisingly functional effort to stop the Grizzlies from losing. Head coach J.B. Bickerstaff went ahead and heaped 15 minutes on backup center Deyonta Davis (minus-9), 21 minutes on point guard Briante Weber (minus-8), and 19 minutes on guard Wayne Selden (minus-6). Order was restored.
G/O Media may get a commission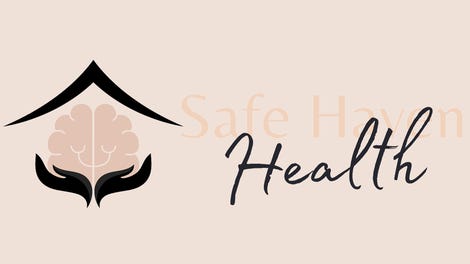 Addiction counseling
Safe Haven Health
The Bulls countered with some truly insane minutes distribution. Lopez played all 12 minutes of the first quarter and then never saw the court again, giving way to Cristiano Felicio, who played 24 minutes. Noah Vonleh played a team-high 33 minutes, shot 3-of-10 from the field, and finished the game minus-15. Eight different Bulls played at least 20 minutes, but none of them were Jerian Grant or Justin Holiday, both of whom received a DNP-Coach's decision.
Despite all these efforts, neither team was able to truly lose control of the game and secure the loss. And so they went back and forth, with 18 lead changes and the 14 ties; the fourth quarter began with the Bulls up 78-75. With the game on the line, the Bulls gave most of their fourth-quarter minutes to Vonleh, Cameron Payne, and Antonio Blakeney. The Grizzlies countered by keeping Green and Selden on the floor for all 12 minutes of the final frame.
As great games tend to, this one came down to the wire. Down 110-109 with under 25 seconds to play, the Bulls needed just one more empty possession to secure the loss. That's when Evans heroically fouled Blakeney on a three-point attempt in the final seconds. The undrafted rookie made two of his three ensuing free-throw attempts, and Memphis escaped with the loss. They'll aim to extend their losing streak to 20 games tomorrow night against the Nuggets.