Meredith Fitzmaurice had never run a full marathon in her life. She'd never run more than 20 miles. But she was working up to it, and hoped to use Sunday's half-marathon in Amherstburg, Ontario, as a tuneup.
At around the eight-mile mark, in the zone and distracted by the music she was listening to on her headphones, she missed the turnoff for the half-marathon course. You can see it here on the course map. Instead of turning right onto Alma Street, she kept going.
"I just missed it," the 34-year-old told the Windsor Star. "I didn't do it on purpose." As she neared, then passed her anticipated time of 1:28, she asked a bike-mounted race official where the finish line was. Quite a few more miles to go, she was told. She was on the full marathon route. She decided, why the hell not? It might be good to build up her endurance: she was planning to run next month's Detroit marathon, her first full 26.2 miles. And if she was fast enough there, she'd qualify for the big one: next spring's Boston Marathon.
"Once I realized what I had done, I figured, well I'll just run 20 miles and use it as a long run and call it a day," she said.
But as Fitzmaurice arrived at the turnaround at around the 15-mile mark, she realized that only nine men were ahead of her—and zero women. Perhaps she'd try to finish the whole thing. Though she was only registered for the half-marathon, she asked the official on the bike if her marathon time would be allowed to count.
"The official said he was going to ask the race director," she said. "So as I'm running I'm wondering if my race is going to count, I'm thinking about my friend who is at the finish line probably wondering where I am since I have the keys to the car. And my neighbor, who was going to be waiting for me at the finish line. I knew they were going to be worried about me. "The bike official finally came back and said the race director, Chris Uszynski, would honor her race as a completion in the full distance.
G/O Media may get a commission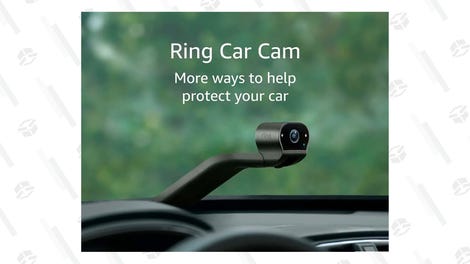 Fitzmaurice said the last few miles were tough, and she was running on adrenaline, but was buoyed by spectators telling her she was in the lead.
"When I crossed the finish line," she said, "I started to cry and then I hugged the [race official] on the bike. Without him I wouldn't have been able to do it."
Despite spending the first part of the race pacing herself for a half-marathon, Fitzmaurice finished with a time of 3:11:48. She had won the women's race, and there would be no need for the Detroit marathon; her time had directly qualified her for Boston.