Your morning roundup for Jan. 9, the day we learned another way to open a beer bottle. Photo via @IzzyGould. Got any stories or photos for us? Tip your editors.
What we watched: Tim Tebow gave us a football game worth watching, and his success against the NFL's No. 1-ranked defense provided the sort of perfect, easy storyline for the week ahead. His performance in beating the Steelers had all the unforeseen drama that makes live sports so compelling, and he did it without the assistance of anything other than his own ability, plus the unwillingness of the Steelers to adjust their defense in any way to stop him. That's it. But that won't stop plenty of idiots from writing that there had to be something more to it than that.
G/O Media may get a commission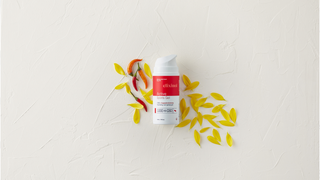 What we're watching (all times EST, unless noted): West Virginia at Connecticut (ESPN2) and Oklahoma State at Oklahoma (ESPNU) in men's college basketball at 7. LSU vs. Alabama in the BCS National Championship Game at 8:30 (ESPN). Cincinnati at Georgetown in men's college basketball at 9 (ESPNU).
Read Me
Les Miles and his family: "Football cannibalizes most of his time. Whatever's left goes to his wife and children. For the rest he skates by on guile and pragmatism. He learned, for example, how to send text messages. Miles needed a way to keep in touch with his teenage daughter, Smacker—her given name is Kathryn, but her childhood lip-smacking branded her otherwise forever—after she decamped to private school in Florida to join a nationally renowned swim team. The distance chewed at Miles more than he anticipated, so he would send her texts to compensate. He spoke a different language to Smack. In April, during one of spring's quiet days, he punched in a text and hit send. Your dad loves you very, very much. No. Way muches. Dad. Miles' pocket buzzed a few minutes later. Damn phone. Of all the words to go to the wrong person, of all the people to receive the message, of course it was Hope. He studied the reply and laughed. To the world, Miles was the Mad Hatter: master of the malaprop, clock-management goof, fourth-down genius, coaching idiot savant. To Hope, he was just Les – just her older brother. And more than anyone, she reminded him of the canyon between who he is and who he wishes he could be. After that day, he would never talk with her again." [The Post Game]
This Date In Deadspin History
Jan. 9, 2011: Tecmo Marshawn Lynch Channels Tecmo Christian Okoye
Elsewhere
See what I mean?: "It's surely all coincidence, but how many yards did Tebow throw for as he led the Denver Broncos to a 29-23 overtime win over the Pittsburgh Steelers in the NFL's divisional playoffs on Sunday night? Answer: 316. And what did Tebow have on his eye black as he led the Florida Gators to victory in the 2009 national championship game three years ago to the day of his performance in Denver Sunday night? Answer: John 3:16. And while were looking at numbers, let's look at dates, like December 25, the birth date of Jesus Christ and the man who caught Tebow's overtime pass and scored the winning touchdown Sunday night, 24-year-old Broncos wide receiver Demaryius Thomas." [CNN]
Yesterday, anyway, that defense outscored the Falcons' offense: "Defensive end John Abraham, middle linebacker Curtis Lofton, cornerback Brent Grimes, safety Thomas DeCoud and defensive end Kroy Biermann are key free agents, and not all are likely to return. ... The defense had a strong start against the Giants, when it blitzed more in the first half than it had all season. But in the second half of Sunday's 24-2 defeat, New York quarterback Eli Manning and his fleet of wide receivers scored twice to pull away. While the results call for a heavy-handed makeover, the defenders want to stay together." [Atlanta Journal-Constitution]
Your Angry Madden Player Interlude:
Just doing a favor: "In the third period of their 7-4 loss to the Anaheim Ducks, there were three Columbus Blue Jackets seated in the penalty box: Derek MacKenzie and Derek Dorsett serving 10-minute misconducts, and Jared Boll, fresh off a pounding of Sheldon Brookbank and serving a 5-minute major. With 15:33 left in the third, play was halted for about five minutes as arena security sorted out an incident between the players and some fans near the box. [...] The Fox Sports Net Ohio feed showed a male fan in a hooded sweatshirt being identified by security personnel and off-ice officials, and eventually escorted up the stairs (giving a high-five to another fan before his departure). By the 12:30 mark, uniformed police officers made their way down to the seats near the Blue Jackets penalty box and escorted an additional fan away. After the game, Boll denied playing a role in any instigating, telling Portzline '[MacKenzie] wanted a drink, so I squirted some in his direction.' (Well that was a very Jared Boll response.)" [Puck Daddy]
The Tiger Woods tell-all book is coming: "Hank Haney has written a book about the six years he spent as Tiger Woods' swing coach, a volatile time in which Woods went from winning nearly half of his tournaments to a scandal that derailed his pursuit of golf history. Without giving away any details until The Big Miss goes on sale in the spring, Haney believes the book will be hard to put down. 'I get asked all the time about Tiger, what it was like to work with him,' Haney said in a telephone interview. 'I felt like I had a front row seat to golf history. It just kind of chronicles a little bit of what I went through, what I dealt with, how I coached and the observations I made. 'I think there's a lot of things that people are going to find interesting.'" [AP]
Send stories, photos, and anything else you might have to tips@deadspin.com.