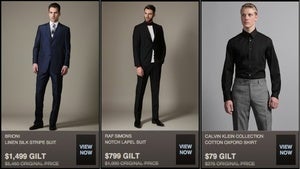 On Friday, Gilt Groupe, which sells your rich friends discounted designer clothes, listed a special sale—"Avery's Rules: Hockey Star Sean Avery Dresses the Modern Power Player." On Saturday, Avery was a healthy scratch against the Sharks. Coincidence? Almost certainly.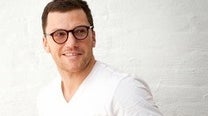 But here's Gilt's ad copy (and its accompanying "Sensitive Avery"):
When he's off the ice, pro hockey player Sean Avery is known as a serious clotheshorse. And while he has logged plenty of time in the front row at fashion shows, and even interned at Vogue (seriously), these days Avery's main focus is on helping his teammates and buddies on Wall Street look their best. A guy's work attire should have "a little richness to it," says Avery, who chose every look you see here with that in mind. "That's your business. You've got to dress the part."
John Tortorella probably agrees.
Trip to California Gives Rangers a Surprising Lift [NYT]
Gilt Men (The Avery sale has ended.)