FreeDarko's Bethlehem Shoals, a regular contributor to NBA FanHouse and co-author of The Undisputed Guide to Pro Basketball History (visit the FreeDarko store, too!), is keeping a game-by-game diary of the Heat's season — the one you're pretending not to care about.
Note: Bethlehem Shoals is taking the next couple of columns off because of a scheduling conflict. Filling in for him is Eric Freeman, a FreeDarko regular and one of the authors of The Undisputed Guide to Pro Basketball History.
Result: Jazz 116, Heat 114 (OT)
Record: 5-3
If we go off the expectations many had for them this season, the Heat are now in the midst of a full-blown crisis. They've lost two of three games — one at home — to two teams unlikely to finish the season as legitimate championship contenders. (Sorry, 7-0 Hornets.) They've lost big leads, found themselves in early deficits, and come up short in crunch time.
But these last two losses are not created equal. While Friday's defeat in New Orleans was a disappointment, last night's game in Miami was a microcosm of everything the haters want to see from the Heat this season. Here's how, in three parts:
IMMEDIATE SUCCESS
When the Heat Voltron formed in July, commentators began to predict amazing feats of strength and dominance based solely on what existed on paper. They started out on top, at least in the minds of the basketball world.
G/O Media may get a commission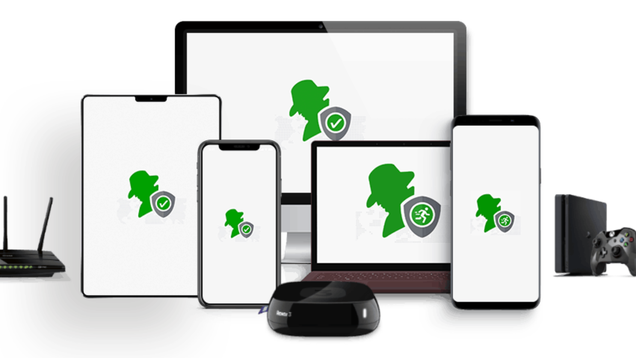 ibVPN Ultimate VPN Service (1 Year)
Last night, the Heat started off looking like dominant champions precision-engineered to win with little competition. They opened up a 12-point lead by the end of the opening quarter and a 19-point margin by the halftime break, doing it all with a combination of all-around offensive contributions (including some from the team's typical patsy, Chris Bosh) and the defensive greatness that's typified Miami's season so far. Coming into the game, Miami looked susceptible to terrific performances by elite point guards, but Deron Williams had only two points and two assists in the first 24 minutes. The Heat looked like the Heat of our midsummer imaginations.
THE FALL
The Heat earned everyone's hatred this summer in part because they luxuriated in greatness without having actually earned anything. For many fans, the only thing that could make the Heat enjoyable to watch would be to see them fail, preferably on account of their own hubris.
Miami spent much of the second half looking about as complacent as a group of trust-fund kids. They settled for jumpers — mostly from their cavalcade of role players — and allowed Utah and Williams to control tempo and turn the game into a more open affair. With five minutes left in regulation, the Jazz had tied the game. The blowout had turned into a real fight.
THE LAST GASP
A fall can be fun, but the best schadenfreude comes only when the target fight his way back from the depths of defeat — and then fails anyway. It's the cruelest blow.
For a few minutes it looked as if the Heat would get serious and thunder back into the lead in the final minutes. They scored a few quick baskets to get back on top, and in the game's waning moments needed only to make a reasonable percentage of free throws to escape.
They couldn't do it. Instead, they failed at the skill most commonly associated with humble practice — shooting freebies. See? Hubris!
The only problem with this microcosmic view of the game is that the reality was much more bizarre than this quick narrative suggests. Paul Millsap is a very good forward, but he far exceeded his previous career high of 32 points with 46 on 19-of-28 shooting. On top of that, he made three three-pointers during a 27-second stretch in the final minute. Before last night, he'd made two his entire career.
Additionally, Williams — the primary architect of the comeback — fouled out during the late desperation comeback in regulation. Ronnie Price is one of the more underrated backups in the league, but he's also not used to beating great teams on their homecourt. Oh, and their big offseason pickup, Al Jefferson, wasn't even on the court during the comeback, which isn't as surprising as the fact that blog punchline Kyrylo Fesenko served as a capable replacement.
To finish it off, the Jazz won because Francisco Elson made two free throws — the second a failed intentional miss — with 0.4 seconds remaining in the game. Just like they drew it up.
Miami actually made a lot of plays in the game's most important moments. Dwyane Wade finished with 39 on 12-of-23 shooting and hit a game-tying three with 14 seconds left in overtime. LeBron James logged his first triple-double (20 points, 14 assists, 11 boards) in a Miami uniform. Even Bosh had a solid offensive game with 17 points and nine rebounds. There's no question the Heat absolutely screwed this game up, and the larger concerns about the team remain. Miami once again struggled mightily against an elite point guard; on offense the team settled for the sort of easy jumpers the secondary players can find on every possession. But the facts of this loss were overwhelmingly bizarre, to the point where several of my friends and colleagues have already predicted it will end up as weirdest contest of the entire season. Just think: If Wade had made another free throw at the end of regulation, we'd be talking about how resilient the team is. Instead, we're left with this phony little morality play — one that says a lot less about the Heat than their haters would like to think.
Eric Freeman is a writer and editor from San Francisco. He is a FreeDarko regular and one of the authors of The Undisputed Guide to Pro Basketball History. His work has also appeared on SportingNews.com, FanHouse, and The Awl. Follow him on Twitter.
Bethlehem Shoals is a founding member of FreeDarko.com and a regular contributor to NBA FanHouse. You can buy The Undisputed Guide to Pro Basketball History and lots of other stuff at the FreeDarko store.
Image via, H/T Jovan J.