Like any great, late college football match-up involving a Pac-12 team, last night/this morning's Washington State-Boise State battle went well beyond the bounds of acceptable football watching time, with triple overtime wrapping up after 2:30 a.m. on the east coast. Folks, this game had everything: broken records, a 21-point comeback, botched shovel passes, three defensive touchdowns, and back-up quarterbacks entering the game for both sides.
Washington State, normally one of the most exciting offenses in the country, saw themselves down 31-10 in the fourth quarter after Boise State capitalized on two quick Cougar turnovers turned into touchdowns. To add injury to insult, stud QB Luke Falk—who earlier in the night had set the team record for career passing yards—left the game for good after Boise State returned his sack-fumble over fifty yards for the score that seemed like it could put the game away.
But back-up quarterback Tyler Hilinski, with a little help from his defense, had a heroic performance in him. Despite coming in for a series and throwing a shovel-pass interception already in the second half, Hilinski quickly brought the Cougars down the field for a touchdown, completing 7/8 passes on the drive's eight plays. His defense followed it up with a shovel-pass pick-six of its own on Boise State's back-up quarterback, Montell Cozart, who came in after two series. Late in the game, it was still 31-24, but on a Washington State punt with under three minutes to go, Boise State's Reid Harrison-Ducros got hit with the falling kick, giving the Cougars easy field position with which to recover and tie things up.
Then came overtime, where teams traded field goals and then touchdowns, with the Cougars finally, the third time around, topping the Broncos' field goal with six points from Jamal Morrow, who had also got the tying TD. Morrow was determined to finally end this game—running plenty of yards after the catch, and taking a diving flip into the endzone to seal the victory.
G/O Media may get a commission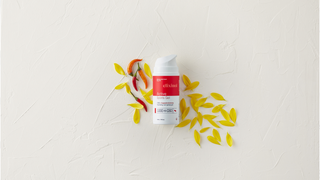 Officials felt the need to prolong the game even longer with a review, but the call stood, and the most promising-looking Washington State season in over a decade hung on by a thread early in the schedule. Let's just play every football game at a hallucinatory hour.