Time for your weekly edition of the Deadspin Funbag. Got something on your mind? Email the Funbag. Today, we're covering presidents, sun bears, blocking the box, and more.
Your letters:
Harrison:
So I have this cat who absolutely loves belly-rubs. Like, he'll roll over and expose himself just to direct attention to his stomach. As I was petting him the other day, he literally took his paws and guided my hands lower. He started to purr heavily, and I got freaked out and stopped. I'll add that he's been fixed since he was a kitten. Did my cat make a move on me? Should I feel weird for feeling ashamed?
I put this question to the rest of the Deadspin staff, because an alarming number of them own cats, far more than is appropriate for a sporting site. Anyway, the consensus was that your cat was being a good kitty and that everything was fine. No need to be ashamed. Your cat just wanted a little extra scratch on his ball stump. But I wouldn't be concerned. Perfectly reasonable from his end. If that's going too far for you, you can decline. It's a cat. It's not like it can hate you MORE than it already does.
Nick:
I was hoping you could help my friends and I settle a long-running argument we've had. Basically, we've debated for a long time whether it's possible for an average-size person (think 5'10"-ish, 160-180 pounds) to beat up a sun bear. Here is the Wiki link to the sun bear, and a link to a particularly stupid-looking picture of one. They are much smaller than the average bear (and person), standing about five feet and weighing about 120-140 pounds. In the fight, the human is your average, beer-drinking 25-to-35-year-old—not super fit, but not completely out of shape either—and gets no weapon or any sort of advantage. And it takes place in an open, neutral setting (say, a boxing ring?). Can the human beat the sun bear because of its smaller stature, or will the bear still win out because of its powerful claws and teeth?
G/O Media may get a commission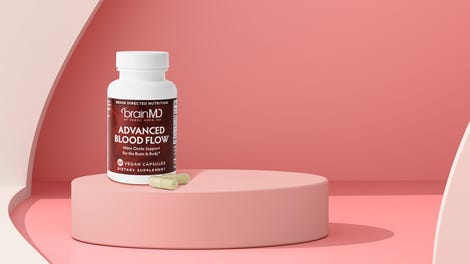 According to Wikipedia, the sun bear's jaws are sharp enough to bite through TREES, and its claws are sharp enough to do likewise. Fuck that. That stupid dwarf bear is tearing me limb from limb. Even if I have a height and weight advantage, it doesn't matter. It's not like I know jiu jitsu and put the bear in an arm bar or anything. I have no defensive moves against its evil bear claws (mmmm … bear claws). Look at how long and sharp those claws are. It's like the bear came from Where the Wild Things Are. Think of fighting the sun bear as the same as fighting a pit bull: You may have the weight, but if the thing is angry, it can still rip you apart. Don't go getting drunk and picking fights with sun bears. That's a losing proposition.
Kevin:
We've seen NCAA titles being vacated because of misconduct by the school. My question is, how big of a controversy would it take for a Super Bowl to be vacated by the Ginger Hammer?
My first thought was that it would have to be gambling-related. Like, if someone found incontrovertible proof that the 2001 Rams deliberately tanked the Super Bowl for the Palermo Mafia (God, that would be great if it were true), then I think Goodell would have to strike their Super Bowl appearance from the record books. Does he have the power to do that? I guess he does. The current CBA says that Goodell has dominion over all the animals and oceans. Vacating that Super Bowl for the Rams would be a Goodell-type move. SUCH A BOLD STATEMENT. No one messes with the integrity of our fair game, unless they are on roids or spying or circumventing the salary cap!
But that would only vacate the appearance, not the Pats' victory, because they didn't (eyeroll) do anything wrong. I'm not sure how you could vacate a Super Bowl win, since the average gambling job requires deliberately losing or shaving points (hard to do in a Super Bowl). Maybe if the head coach died the night before the game and it was later revealed that the other team had him murdered? Would that do it? That would probably do it. Man, I hope that happens. That would be a good night on Twitter. I bet Goodell would bury the murder tape.
Jerry:
What if the NFL, NBA, MLB, NHL, college football and college basketball had to abide by the length of their coaches' contracts without firing them? Which programs and teams would go crazy? Also, for argument's sake, every coach has to be signed at least for three to five years.
It would suck, because I like to see teams like the Skins firing new coaches every year. When a shitty coach sticks around forever and ever, ennui sets in. You begin simply waiting for the axe to fall (as with Rex Ryan in New York right now). It stops being an amusing car wreck and just turns into a long slog. Stupid teams like the Knicks need to cycle through coach after coach after coach so that they can fail in NEW ways every year. Otherwise, the schadenfreude wears out. I'm fine with the current WEASEL COACH system we have in place.
Nick:
Do presidents really sit in the Oval Office all day like the rest of us 9-5 desk jockeys? Do you think Barack has a hot key to switch fantasy football off when someone passes by?
Obviously, the answer to this is NO. The President does not spend all day in his office. He spends all day in meetings, which makes his job the fucking worst job on Earth. The second one meeting is over, some press secretary is urgently shuttling him to another goddamn meeting about another goddamn crisis. And the worst part is that he can't slack off in his meetings. Those meetings are taped. If the President gets bored and whips out his phone, he'll get yelled at on television that night. I'm surprised more presidents don't commit suicide. I would.
Even when the president does get to hang in his office, there is a phalanx of people waiting outside to annoy him: staffers, dignitaries, crusty old congressmen hoping he'll help gather up some votes for a fucking windmill in Nebraska or something. Barf. You could tell your secretary you won't be taking calls all day, and then get naked and spend all day online in the Oval Office, but you still wouldn't be able to relax, because you would know damn well those people aren't going away.
I read a really good book about President James Garfield called Destiny of the Republic. Garfield was nominated for president against his wishes (which is true—he wasn't being a falsely modest asshole) and then won the job. And when he got the job, he found out that, at the time, literally anyone could request a meeting with the president (including the man who would eventually kill him). So instead of doing cool shit like buying up new states or building exotic pyramids, Garfield had to spend all day visiting with asshole after asshole, like an endless reception of unwelcome relatives. The security has changed since then, but the fundamentals are still basically the same: Spend your entire day dealing with horrible people. Fuck that job.
By the way, being a mayor is no better. I had to work banquets as a kid, and one time I was bussing tables for a reception for the mayor of Torrington, Conn. And the mayor told a story about how she was sound asleep one night when the phone rang at 3 a.m. and an angry resident screamed at her, "Mayor, there is SHIT all over my front yard. What are you gonna do about it?" No wonder only insane people run for those jobs. All I want from a job is the chance to be left alone in order to do nothing productive. I don't think that's too much to ask.
Bruce:
This potential match appeared on my sister's Tinder account today. She said she rejected him because of the creepy pic, not to mention his bathroom germs. I disagreed with her rejection, saying that profile-pic creativity such as this should be rewarded. Which of us is right?

Second question: Who's the bigger weirdo: the guy on the toilet or the guy who photographed the guy on the toilet?
Your sister is right. That is poor Tinder. Every ounce of common sense should tell you that you look your worst when you are pantsless on a toilet, particularly with a fucking decorated laptop over your dick. DJNobee here should just write IT'S ABOUT ETHICS IN GAMING JOURNALISM all over his profile to seal the deal. People only get creative with this sort of thing when they have zero confidence that being their normal selves will work.
Also, don't fault DJNobee's poor roommate for getting roped into this scheme. I would do what that guy asked as well, lest he gut me with a saw blade in my sleep.
Eric:
What is the worst everyday malady to have? I'm taking something that you'd take a sick day for, but in most cases doesn't require a hospital visit? I'm currently going through a bad stomach bug, and while it's not pleasant, I'm reassuring myself it's at least better than the time I had strep throat. Your thoughts?
I would take strep throat over throwing up all over myself. Any stomach bug where you barf and barf and barf until you have nothing left to barf is the worst. You need to eat to get better, but you can't eat, because you'll just throw it up again. And the diarrhea sets in, and you're attacked from both ends. Forget it. I'll take any sinus infection over that. Here is my list of short-term maladies, from worst to nicest:
1. Stomach bug
2. Actual food poisoning
3. Back thrown out
4. Flu (real flu, with the shivers and all that)
5. Nasty herpes outbreak
6. Sinus death cold
7. Sore throat/Cold
8. Pinkeye
9. Regular cold
Please note that I excluded chicken pox and measles and stuff from here because people are immunized for that shit now, and a grown man with chicken pox probably needs to be quarantined in a FEMA tent for eight weeks or something. But as someone who had chicken pox as a kid, I will tell you: Chicken pox is remarkably unpleasant.
Steve:
When is it OK for a man to stop giving a shit about what he looks like? I just recently entered the working world, and I fucking hate caring about what I look like. In college, I would wear sweatpants to bars and at least get hookups (maybe). Now, as a single man in a large city, I understand the importance of dressing nice and grooming myself. But it's fucking horrible. Is it marriage when I can stop? When I have my first child?
Everyone slips when they get married, and then they really slip when kids come around, because kids will just barf and piss all over your clothes anyway. Also, if you have a job that forces you to wear a suit, you probably want nothing to do with suits once the weekend rolls around.
But it takes its toll. I dress like a lazy person (T-shirt, warmup pants, hoodie in the winter), to the point where my wife will come up to me and say, "If you wear that fucking hoodie one more day, I will BURN it." And I can't argue. I should look nicer for her. It's not a lot to ask.
Letting yourself go, clothes-wise, can weigh down your mood and make you feel crummy after a while. But what are you gonna do? When you get to my age, you need super-nice clothes to look good, and those are expensive as hell, and usually require dry cleaning, which is also a pain in the ass. And you have to shop, which is awful. All of that requires time and effort and money, and if you have kids, those are not in high supply. One day, these kids will be out of the house, and I can buy Clive Owen's wardrobe and walk around hotel bars looking like a fucking BAWSE, but that's not happening anytime soon. So be ready: You'll be able to stop trying to look good soon enough, but it won't be the little slice of heaven you hoped for.
HALFTIME!
Jesse:
Let's say you buy a box of clementines for about five dollars. How much extra would you be willing to pay for someone to peel all of those for you ahead of time? This assumes that the clementines don't go bad once peeled.
I think I would be willing to pay three dollars, possibly four for pre-peeled clementines. Even though they are easy to peel, peeling any citrus fruit is always a pain in the ass.
The fuckers at BIG CLEMENTINE slap "seedless!" and easy to peel!" on every crate imported from Iberia, but that is a LIE. Sometimes they do have seeds. And sometimes they're a real bitch to peel! It's not right. I want that orange skin hanging loose like an old man's jaw-skin, so that I can rip it all off instantly. Otherwise, I feel cheated.
In theory, I would pay your three dollars for the peeled clementines. That sounds like heaven to me. But I don't know if I could actually bring myself to do it. They have pre-cut and pre-sliced fruit at the store already, and I never buy it, because I find the 60 percent markup outrageous. I'll just buy the whole pineapple and cut a finger off at home, slicing it myself. I'm too damn cheap to pay for prepared fruit, and maybe the time has come for me to change my ways. I think most Americans are actually fine with eating fruits and vegetables. They just hate chopping and peeling and washing them as much as I do.
Ty:
I scheduled my vasectomy for the day before Thanksgiving. Good move? I did it so I can lie around and watch football, be waited upon, and go all-out Jabba the Hutt on the couch (BRING ME THE GIBLETS). But, am I going to be able to enjoy this most important of holidays to the fullest?
I would advise against it. A vasectomy requires both rest and privacy, and Thanksgiving offers little of the latter. I know we glorify the sedentary lifestyle on Thanksgiving, but the truth is … it's nice to get up. It's nice to go play touch football, or walk off dinner by strolling around the block, or get up and leave the room because some asshole relative came in to badger you. Also, you won't be able to hover without standing. My Thanksgiving specialty is hovering. I hover over the apps and the booze, and the turkey, and the dessert spread. I pick at the skin and the crust of the stuffing. All of that requires a healthy scrotum.
So I would put off the vasectomy until a random weekend when you are alone and free of any obligation. You want the care of your nuts to be paramount for those 48 hours.
Andrew:
Would you rather wear socks forever, or a turtleneck? You can take neither off, ever. Turtleneck in humid 9o-degree weather. Socks on the beach. Rashes, fungus, odor, or any other issues are fair game.
So I assume this is a magical pair of socks that never wears down, no matter how wet or gross they might get? I guess I'll have to take the turtleneck then, because the socks would probably end up causing trenchfoot and I would end up getting my legs amputated. Out of all your body parts, your feet go to hell the fastest . It's awful. I take three steps in a museum and my feet look like I just came back from a World War I battlefront. Feet are far too delicate for the task to which they have been assigned. The entire foot should be made out of heel meat.
But if we take out disease and make this strictly a comfort issue, I would go socks, because turtlenecks are horrible shirts designed for people who are too lazy to wear a tie. It makes your head look like a novelty wine-stopper.
Andy:
If the OJ Simpson case happened again today, but with an active superstar NFL player, would Goodell suspend him even after a "not guilty" jury verdict? If Andrew Luck is accused of murdering his girlfriend, and 90 percent of fans and sponsors think he's guilty, but a jury lets him off because of shady police work, would Goodell disregard the verdict and suspend him?
I think that the player would already be under suspension after being arrested and charged. Then, after the verdict, he would remain suspended until Goodell said he could apply for reinstatement (prove you've been a good boy, OJ Luck!), and then Goodell would never reinstate him unless a court of law forced him to.
The NFL suspension mill now operates completely out of sync with the American legal system. You can literally be suspended for looking at Goodell wrong, so no, that murderer guy never works again. Aaron Hernandez has yet to stand trial for killing Odin Lloyd. He could still get off. If that happens, it won't matter. His NFL career is over. And in the case of Hernandez, I can't disapprove. If there's a chance the guy really DID kill three people but got off anyway, would you let him work for your company if you could prevent it? I'm fine to be a complete hypocrite when it comes to Hernandez, because there's nothing to suggest he isn't a psychotic shitbag.
Alex:
Is there a better feeling while driving when you are stuck in the middle of an intersection while your light is green (it always turns red on you) and another car comes up behind you, eliminating you from being the last jackass stuck in the intersection blocking traffic as your light has turned red? I always think to myself when this happens, "Well, at least I'm not that dumbass! Have fun getting honked at by the traffic YOU are now blocking, HAHAHAHAHAHA"
I feel terrible being the guy who is blocking the box. I never want to do it. It's a gamble. I'm praying that the traffic will creep up just as I've made my move, and I'll be out of the way by the time the light changes, and all the traffic comes in from the side (which ALSO ends up blocking the box). And then traffic fails to advance, and I'm out there on an island, CLEARLY the asshole who is ruining everyone's day. It's the worst. Whenever traffic creeps up before that can happen, I whisper a silent "thank you" to the cars in front of me. They did me a solid.
By the way, FUCK city bus drivers for blocking the box. Eternally. They give zero fucks about blocking the box. They'll just butt right in and hang out there for 90 minutes. It's bullying, is what it is. I feel bullied.
Brendan:
Has your penis ever fallen asleep? I just experienced it for the first time in my life, and it freaked me the hell out. Ten times worse than waking up with a floppy asleep arm ... and then, when blood-flow returned, it felt like I really had to pee. Weird. I didn't know who else to ask about this at this point, so thanks.
I'm not sure I've ever had that happen before. You could have a pinched nerve. You could be numb from biking. Your dick may be spontaneously falling off. I would say, if it becomes a regular "thing," to go see a doctor. Take it from me: Penile health is not to be toyed with. I am at an age where things start to hurt and/or go numb completely at random. One time I thought I was having a stroke because half my body felt "off." Maybe I did have one. Maybe I'm dead and this is all a hologram. In which case … not bad! I'll take a stroke.
No one likes going to the doctor, because it's expensive, time-consuming, and embarrassing, especially when it turns out that you were just fine. Nothing makes me angrier than going to the doctor for nothing. YOU MEAN I'M FINE? BUT I WANTED CANCER. And it's hard to decide if you've got a serious concern that is truly alarming and truly compromising your ability to live normally, or if your dick went numb just because you sat on your dog for too long. But it's usually better to be safe rather than sorry. God, going to the doctor is annoying.
Tom:
Would there be outrage if people found out Saturday Night Live did a taped show? They never really show the audience. I mean, who would know? Would people even care?
They SHOULD tape it. The whole thing. I bet millions of people think it's taped already anyway. The best part of any SNL episode is ALWAYS the shit they taped in advance during the week, because it's not some endless live sketch where people are clearly reading off of cue cards the whole time. Once you notice the people are reading the cue cards, it's impossible to ignore. They still write and broadcast that show as if everyone is still on cocaine—the actors, writers, audience, everyone—and no one is anymore. It's not as if doing it live adds any DANGER to the proceedings anymore. Those scripts are vetted and marked up by a whole bunch of faceless network Poochie execs. It ain't exactly bursting with spontaneity these days.
Also, every sketch should be one minute long. I'm not watching anything online the next day that's longer than 60 seconds. That takes patience and effort.
Jeff:
A pack of wolves somehow corner you in your garage. I'm thinking a two-car garage in a typical American neighborhood. You have a ton of yard stuff in there (assume anything from Home Depot), and get to choose one weapon/shield. What item would you grab to fend them off the longest? Any blunt object leaves you too exposed while you swing. I think a powerwasher might buy you a couple minutes, if it's hooked up for some reason and you can fire it up fast enough.
A RIDING MOWER! I actually don't have a riding mower, but I would run those fuckers over with a John Deere if I had one. Wolf mulch is good for the soil. Otherwise, assuming no formal weapons are handy, I guess I'm grabbing the Roundup and squirting that shit in their eyes. Can Roundup kill weeds AND bloodthirsty lupine predators? I sure hope so.
[Happily sprays Roundup on weeds near where my children play and drink from hoses.]
Email of the week!
Brad:
I once met this 20-year-old dude (friend of a friend) at a gathering at my brother's place. The night progressed rather normally until the end, when the dude had a fight with his wife and went home. She stayed and was three sheets to the wind and proceeded to tell us all a story about her husband that to this day has me worried for the safety of their child.

Apparently, this guy cannot shit in a toilet like a normal human. From the time he was a toddler, he has always had to shit on the floor. He only shits at home and when he does, he has this ritual where he has to squat on the cold tile floor (no covering allowed) and drop a deuce, and his wife has to clean it up. She can't put a towel or plastic wrap down, and it has to be clean before he makes his mess on it. I asked her what he does when he has the runs, and she started crying and left the party.
Do I believe a word of that? No. Am I horrified anyway? I am.
---
Drew Magary writes for Deadspin. He's also a correspondent for GQ. Follow him on Twitter @drewmagary and email him at drew@deadspin.com. You can also order Drew's book, Someone Could Get Hurt, through his homepage.
Image by Sam Woolley.
The Concourse is Deadspin's home for culture/food/whatever coverage.Follow us on Twitter.