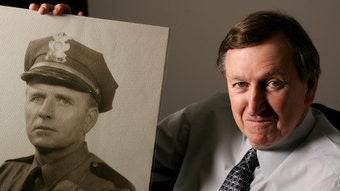 The week between Christmas and New Year's Day is tough for sports writers. (Just look at this site you're reading.) It's the time of the year when a desperate columnist will reach for just about anything to meet a deadline.
The year-end review stories are already filed, the NFL playoffs are stuck in the waiting room, the HOTFUCKINGSTOVE has turned ice cold, and no one wants to even think about basketball or hockey. What do you talk about when there's nothing to talk about?
I've spent part of my today scanning newspaper websites for the most unnecessary sports story of the week. I'm not talking about poorly written columns (although they often are) or stories that have no discernible argument. You can find those any day of the year. I'm talking about the mundane, ridiculous or just plain boring stories that don't really have any reason to exist—and wouldn't if the writer didn't need something, anything to meet his quota. The kind of stories you only see when there's nothing else worth thinking about.
What's the biggest reach you've seen in the last week or so? My nominees so far: A tribute to UNLV's swimming coach and a story about Rod Thorn's dad. (Fine gentlemen, I'm sure, but whatever.) Post your favorites in the comments and/or use the tag #thatsunnecessary. And keep adding to it as you stumble across them at any time of the year.
And no, you can't nominate this post, because I already called dibs.
O'Connor: A soldier taught Nets' Rod Thorn how to survive and advance [Bergen Record]
ED GRANEY: Unsung UNLV coach deserves tip of hat [Las Vegas Review-Journal]